For the 2009 Noorderlicht Fotofestival in Groningen, The Netherlands, entitled Human Conditions, Bas Vroege was invited to curate an exhibition. The resulting Multivocal Histories shows selected examples from a current in documentary photography in which the photographer not only uses his or her own work, but also draws on other sources including texts and images by third parties. These are often long-running projects for which the photographer also assumes the role of curator or visual historian, or works together closely with a curator and one or more other image makers or experts.
When Julian Germain published his book 'Steelworks' in 1990, he unintentionally laid the foundations for a new current in documentary photography. Germain combined his own work with that of a local news photographer, family snapshots and a reportage from the Sunday Times Magazine. In doing so, he exposed the social clear-cutting of Thatcherism. Bas Vroege, director of Paradox and lecturer at the Master's in Photographic Studies (University Leiden), gathered more examples of this sort of 'post-modern visual history writing'.
In her long-running project 'ReFraming History', Magnum photographer Susan Meiselas explores the impact of time and politics on the people of Nicaragua. The young Czech curator/photographer Ales Vasicek collaborated with Vojta Dukát, the legendary photographer/filmmaker of Moravian descent, who recorded the departure of the Russian troops on video in 1991. Vasicek supplemented Dukát's images with documents and photographs that provide background to the main location, the camp/town of Milovice. But he also shows the pictures he had taken in 2008, unaware of Dukat's work there, while working as a walk-on for a film production shot there, dealing with the fall of Srebrenica.
In all these long-term projects, as well as the projects by other photographers selected for this exhibition, the photographer, who works in an increasingly independent manner, is an artist, editor, curator and researcher, all rolled into one. It is 'slow journalism' at its best.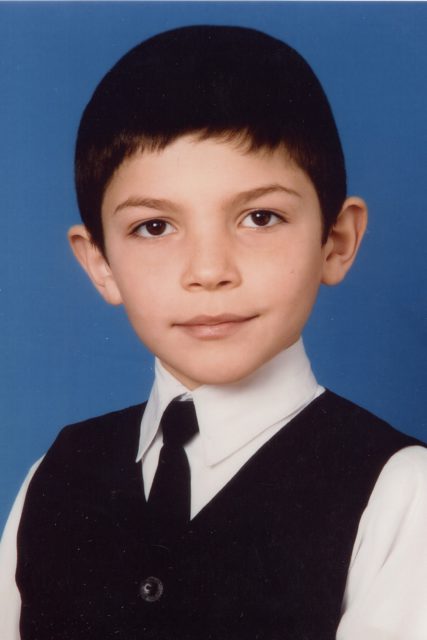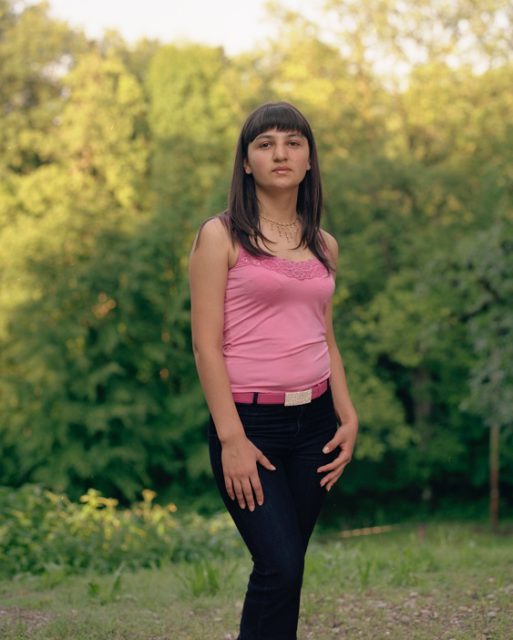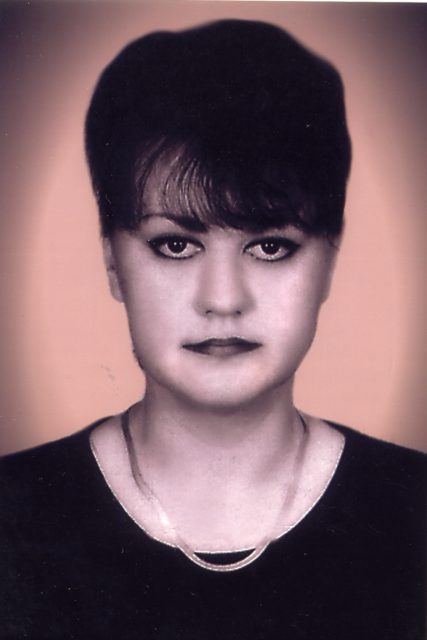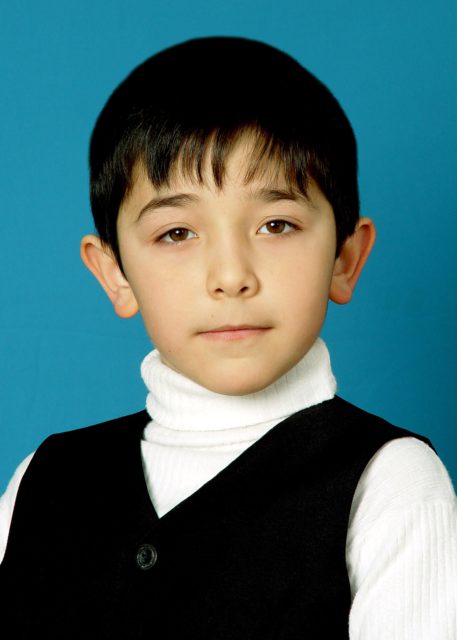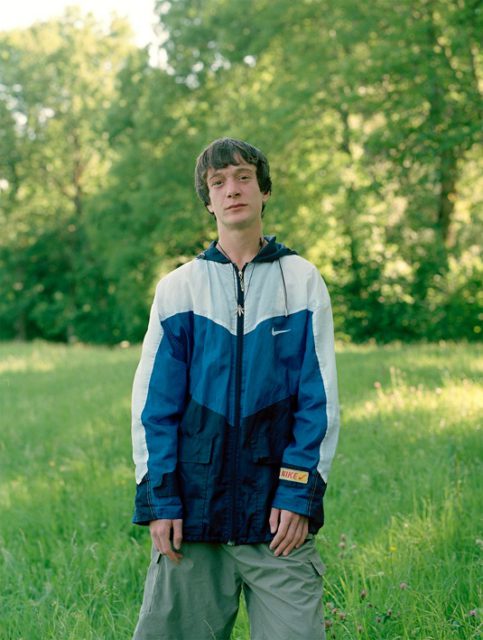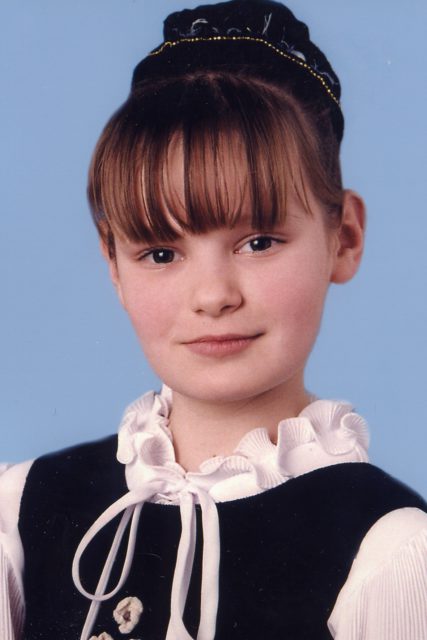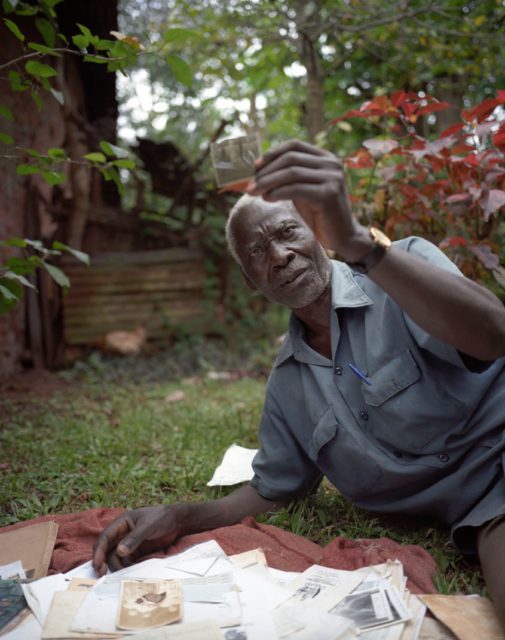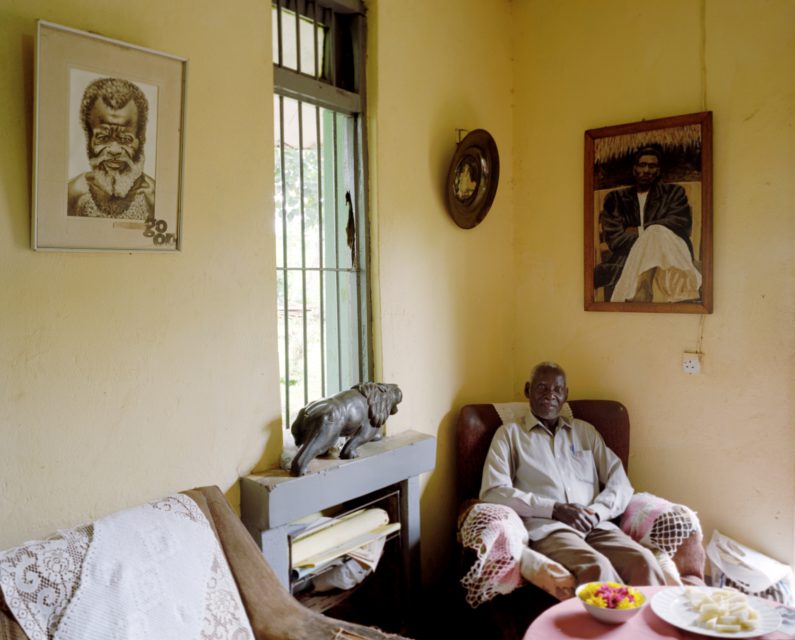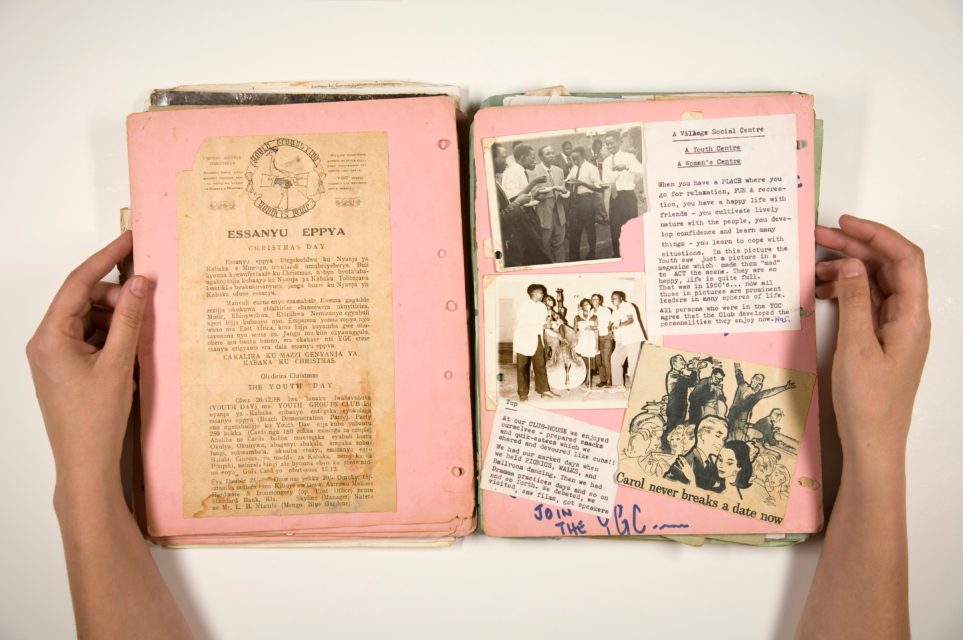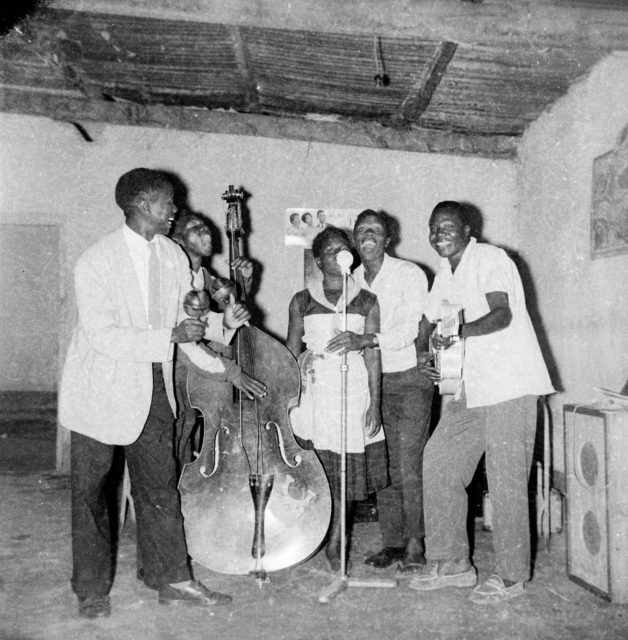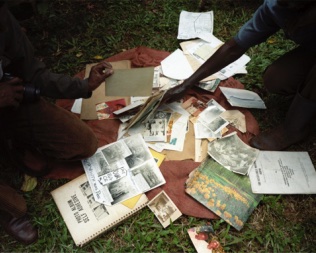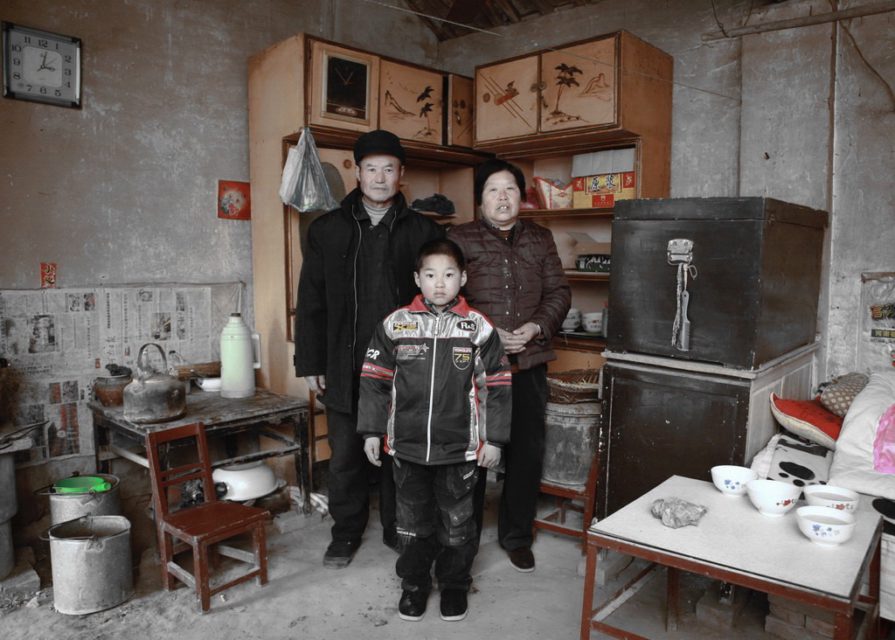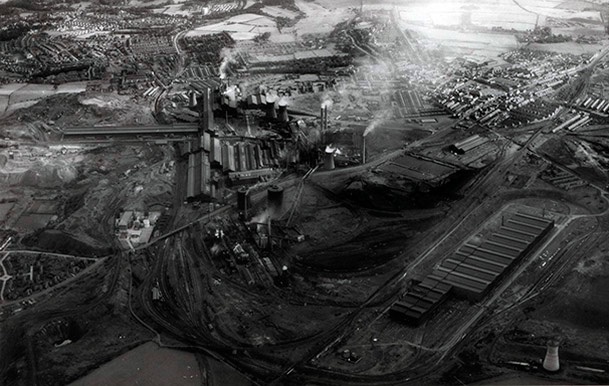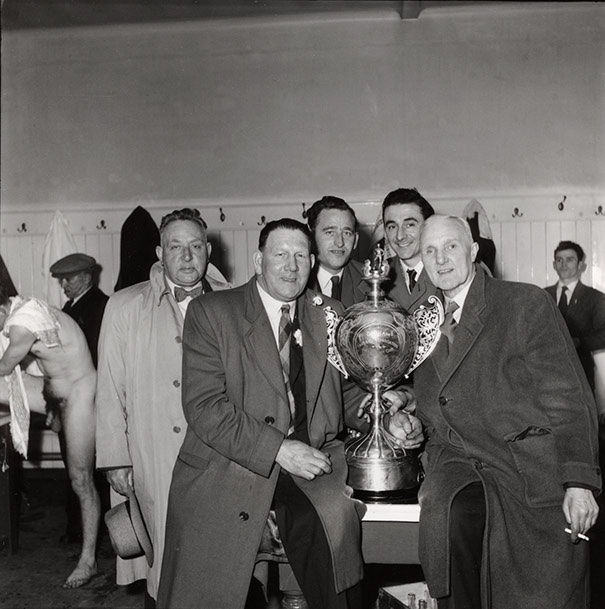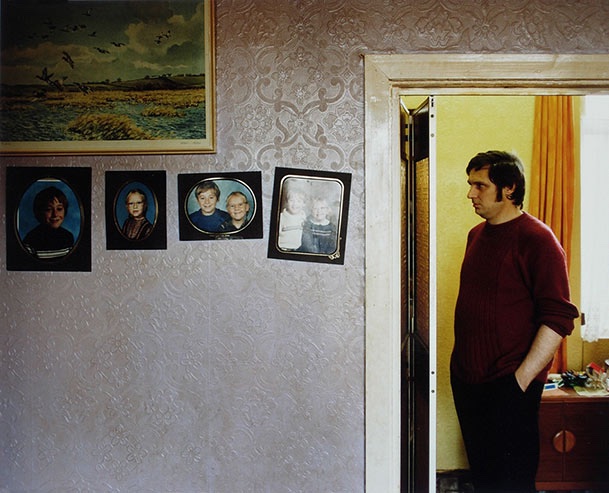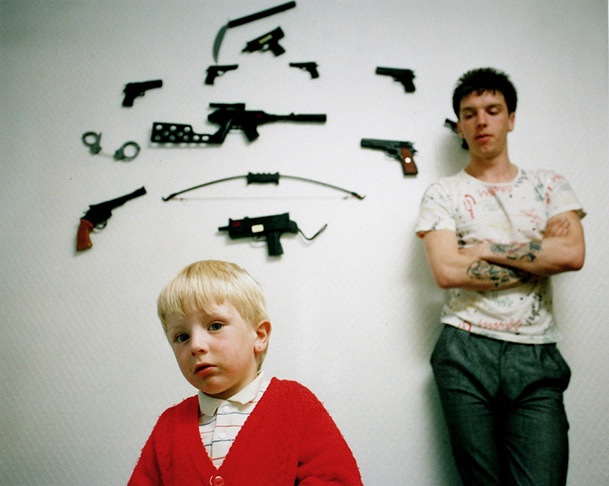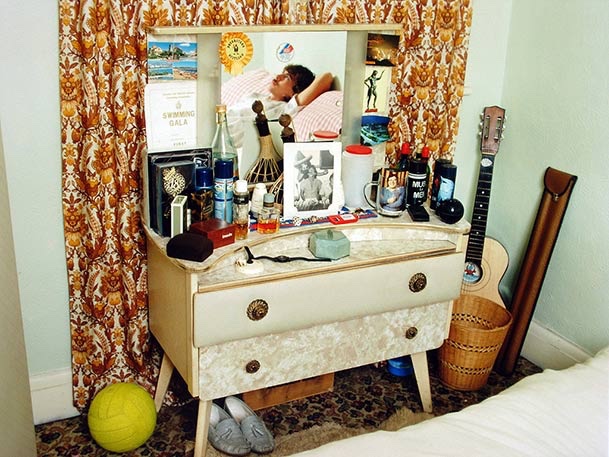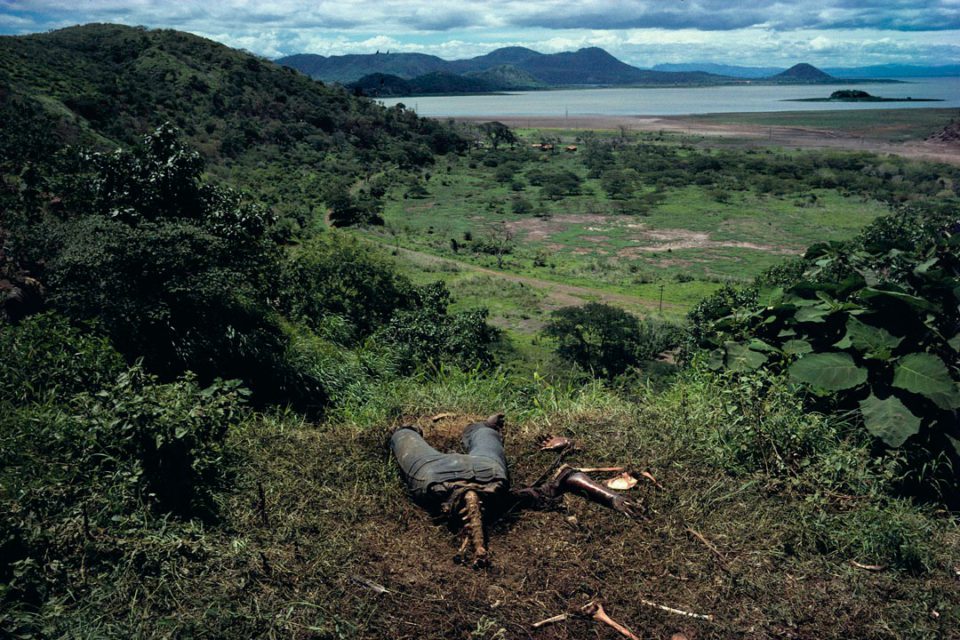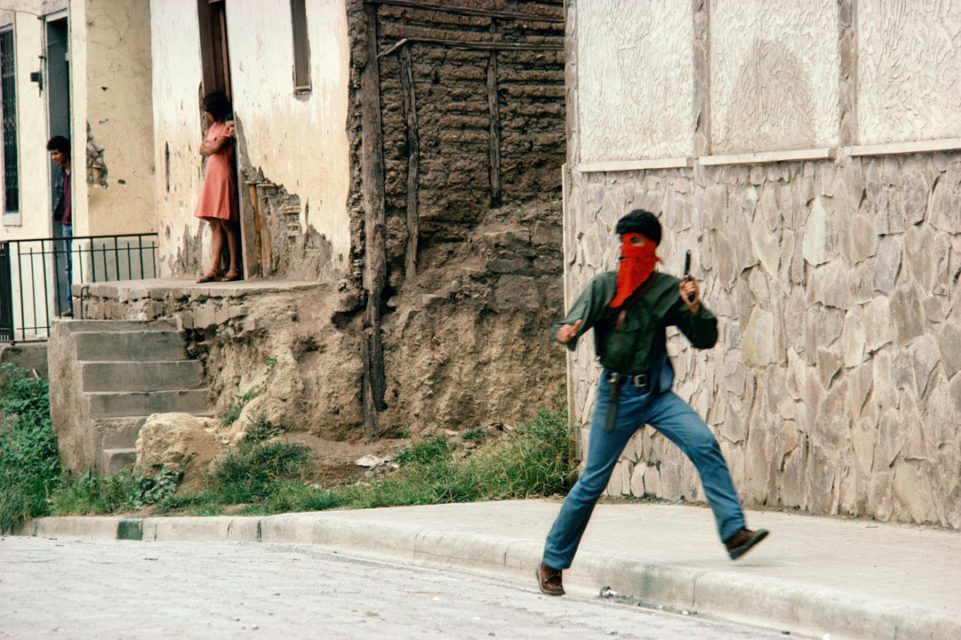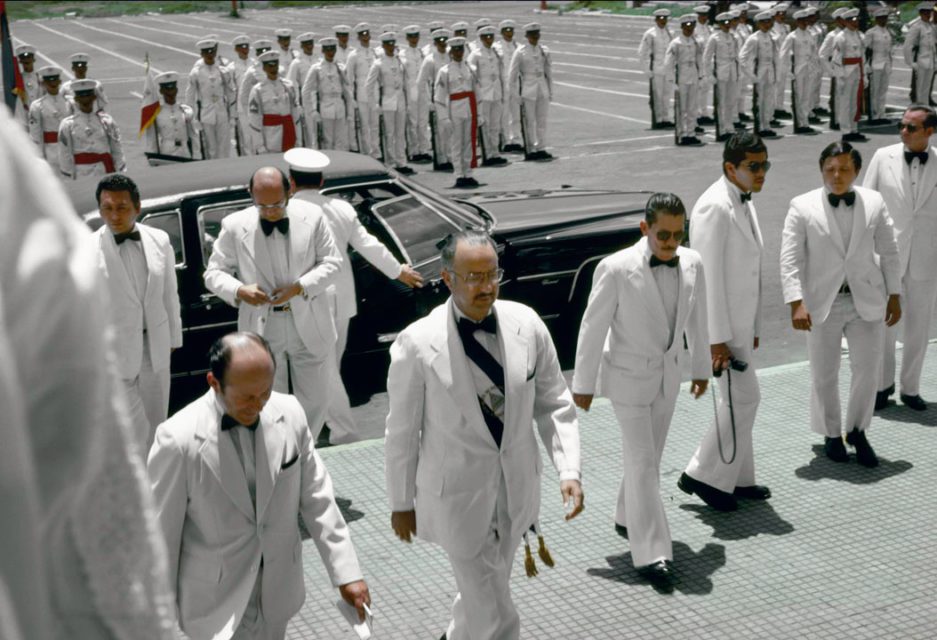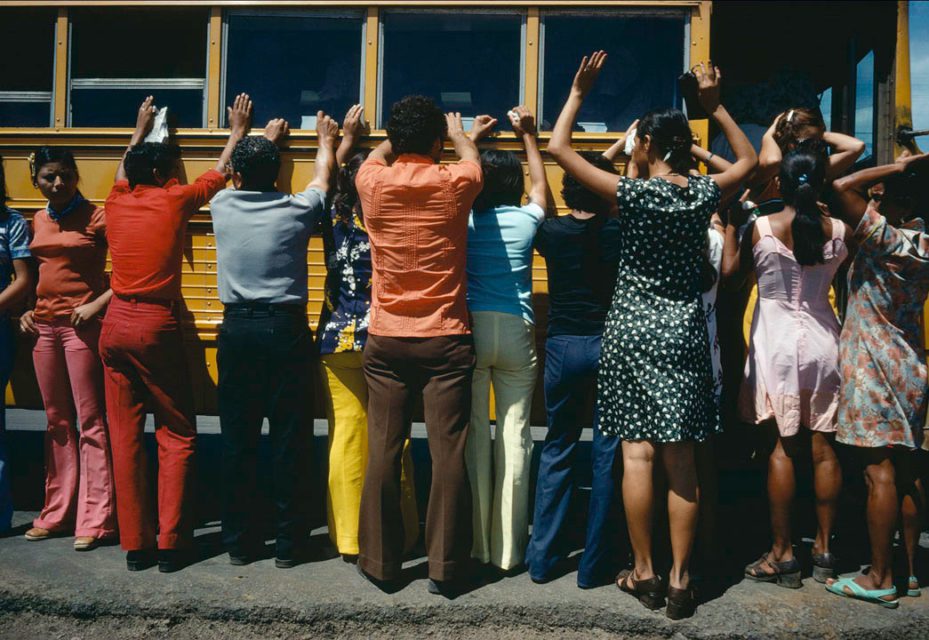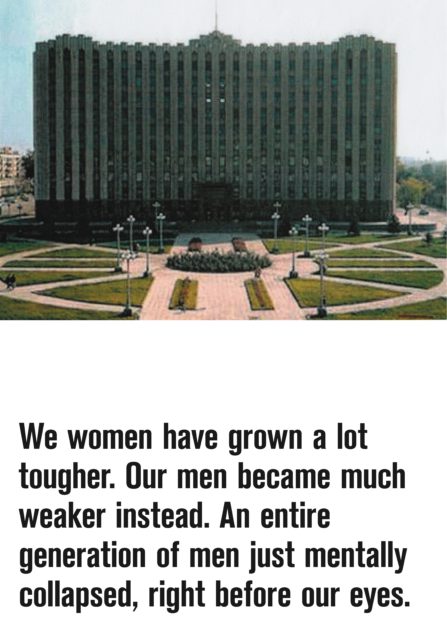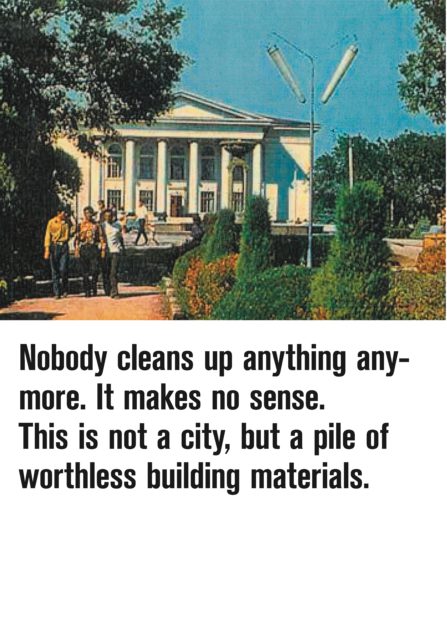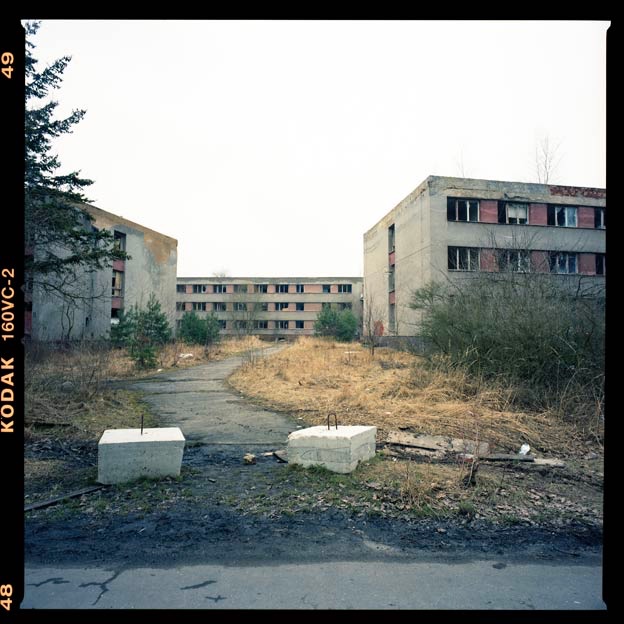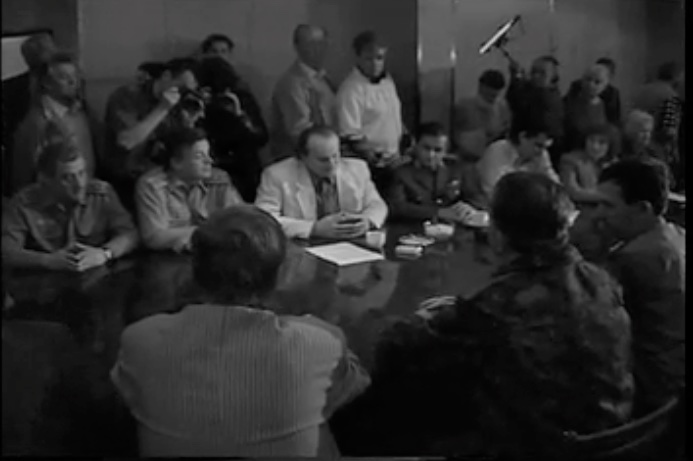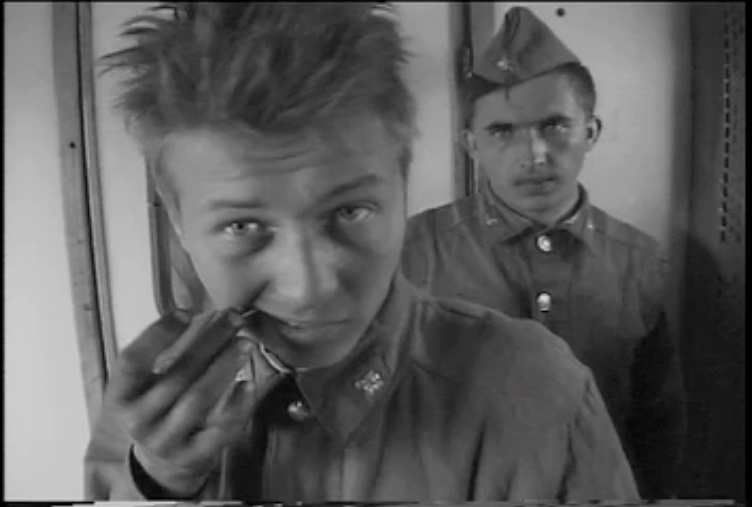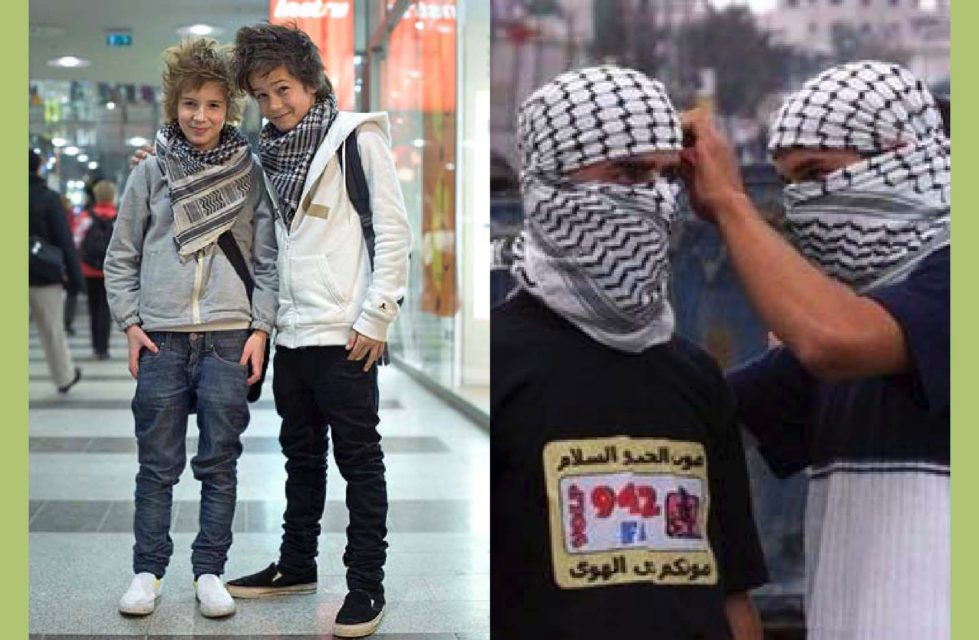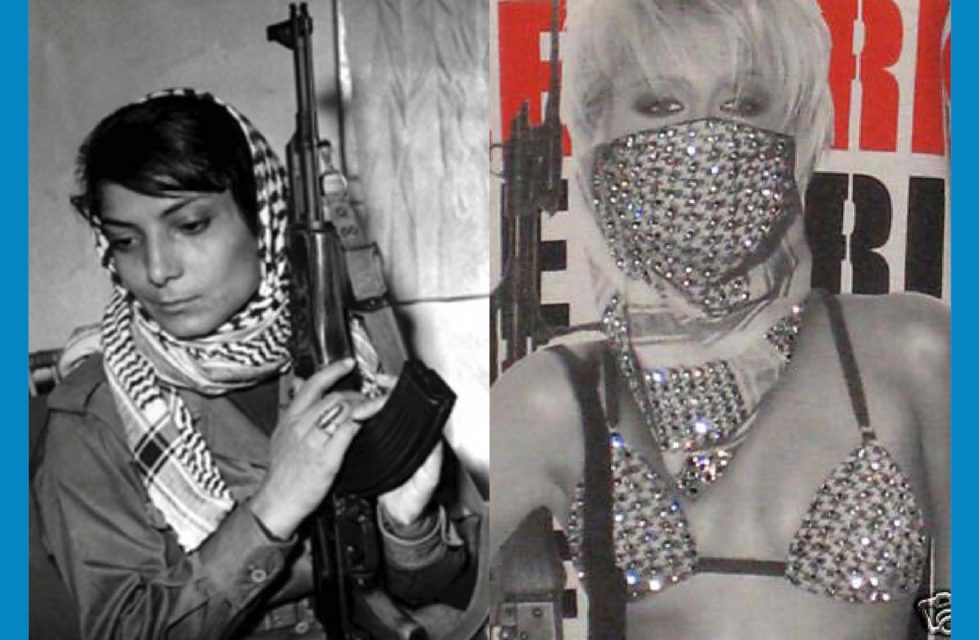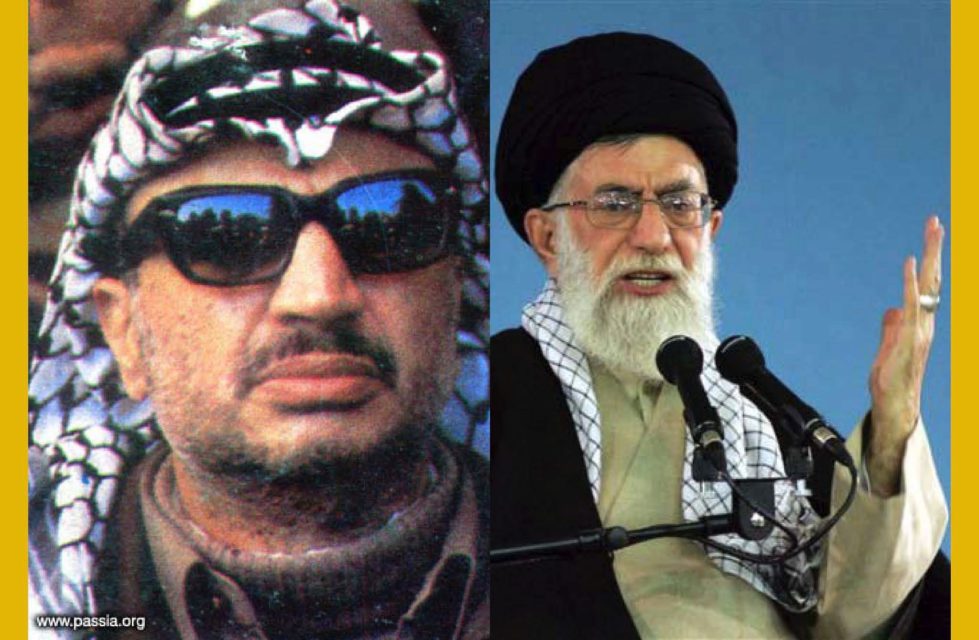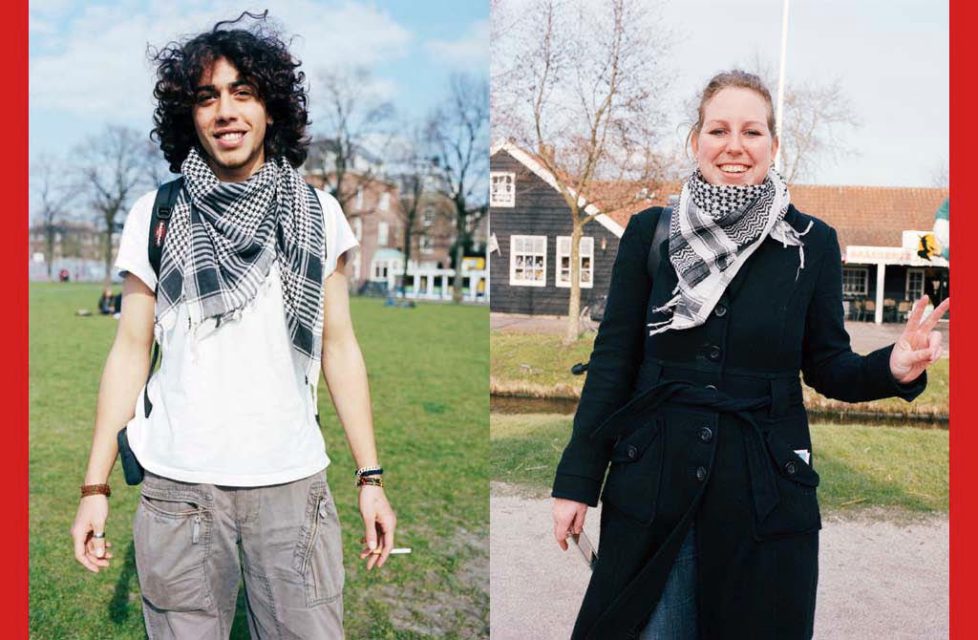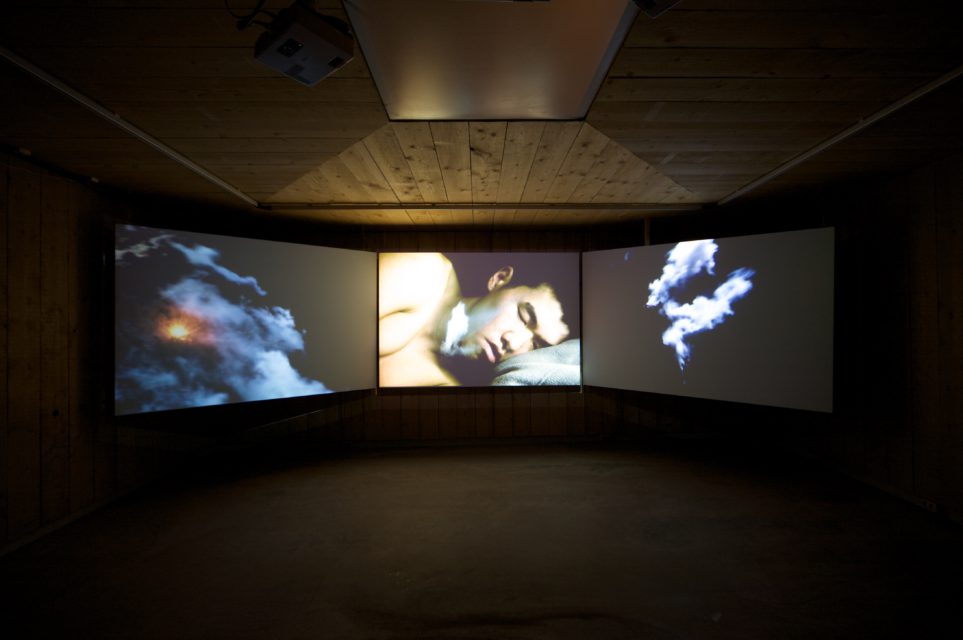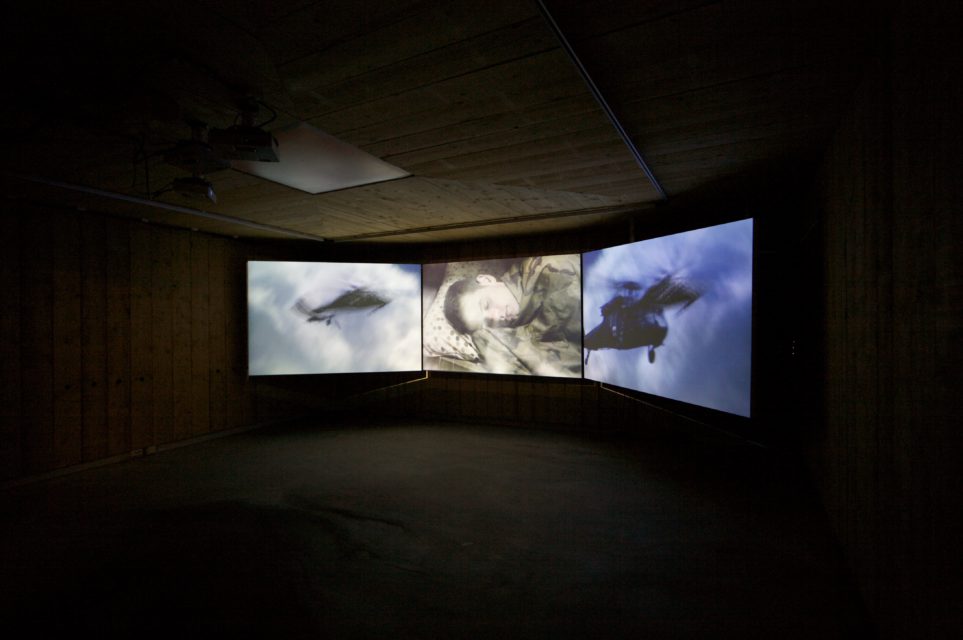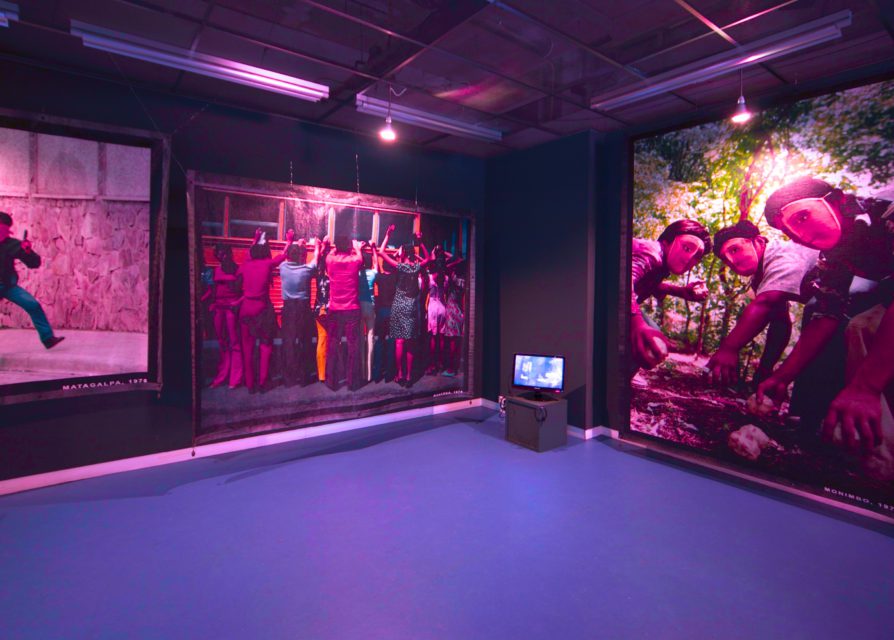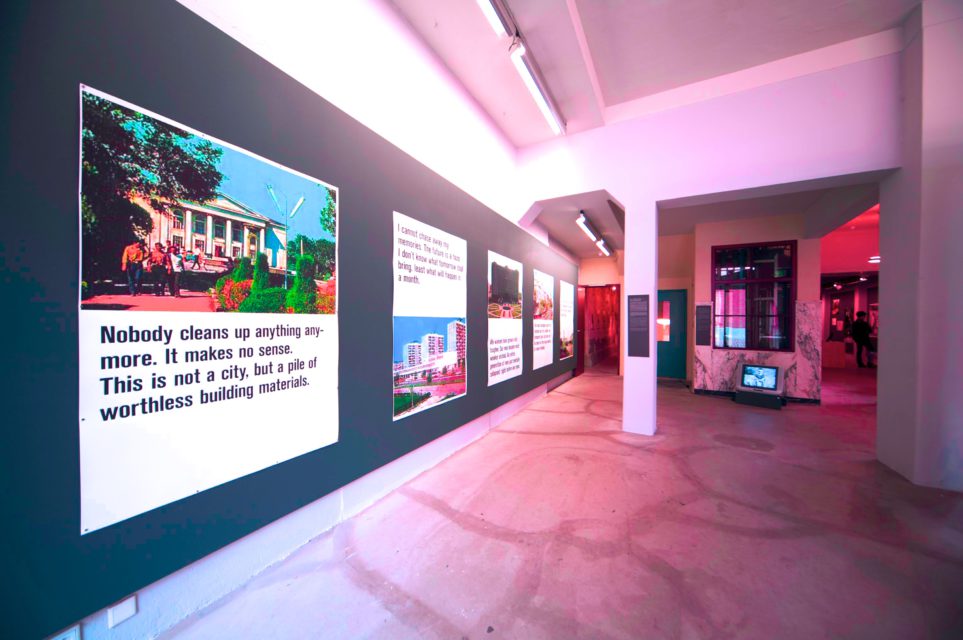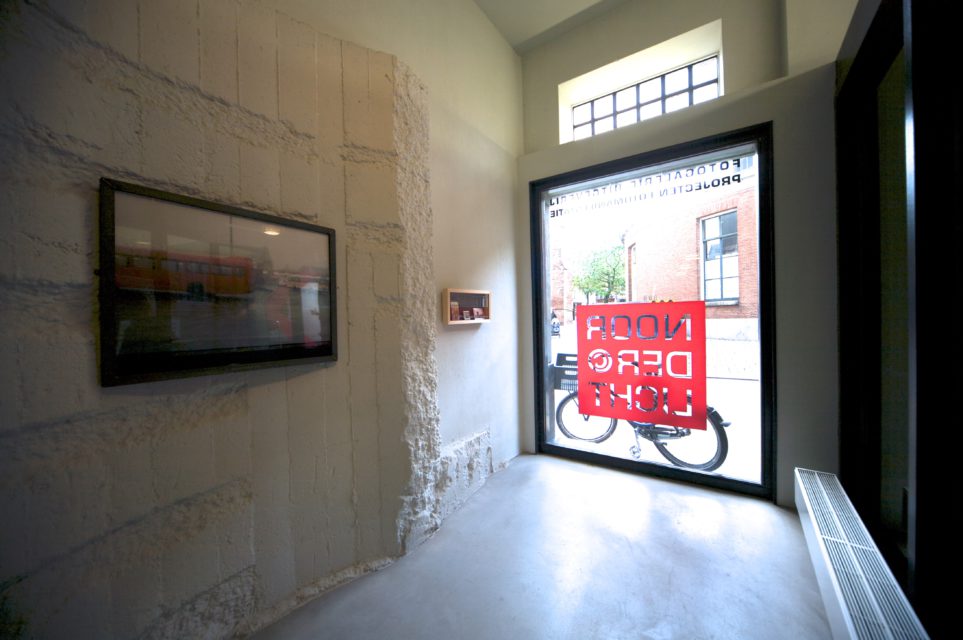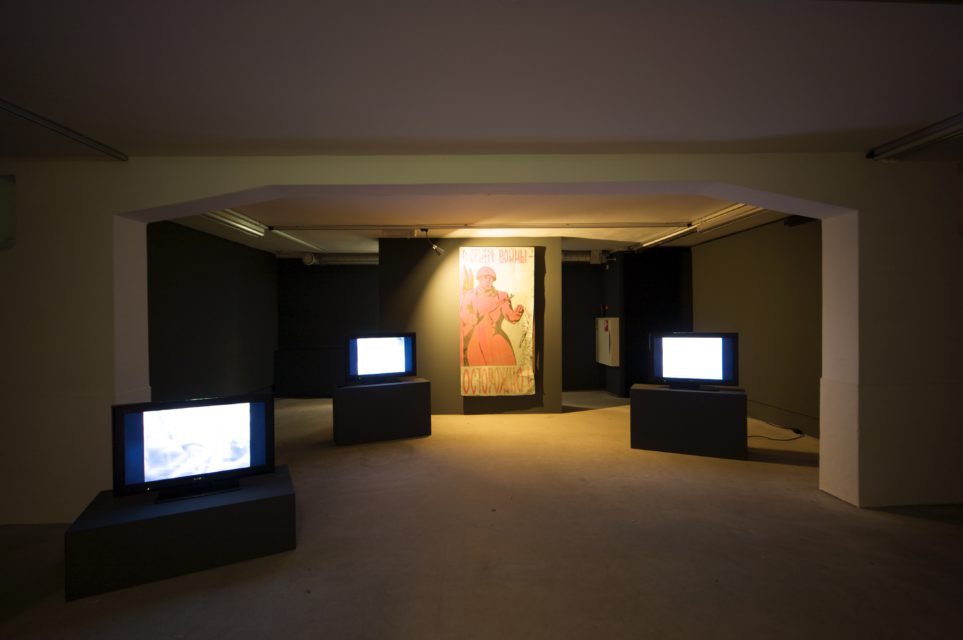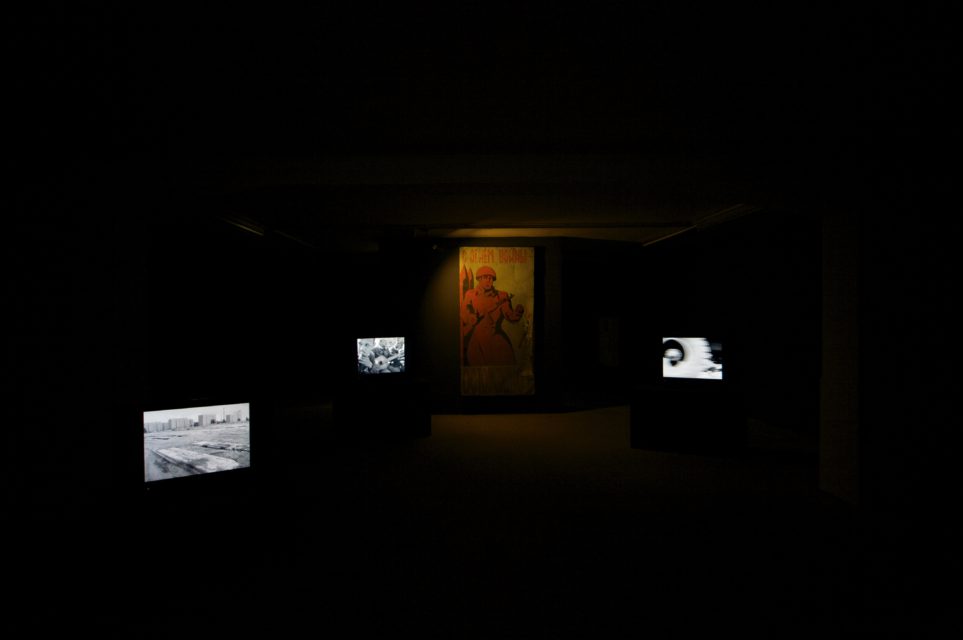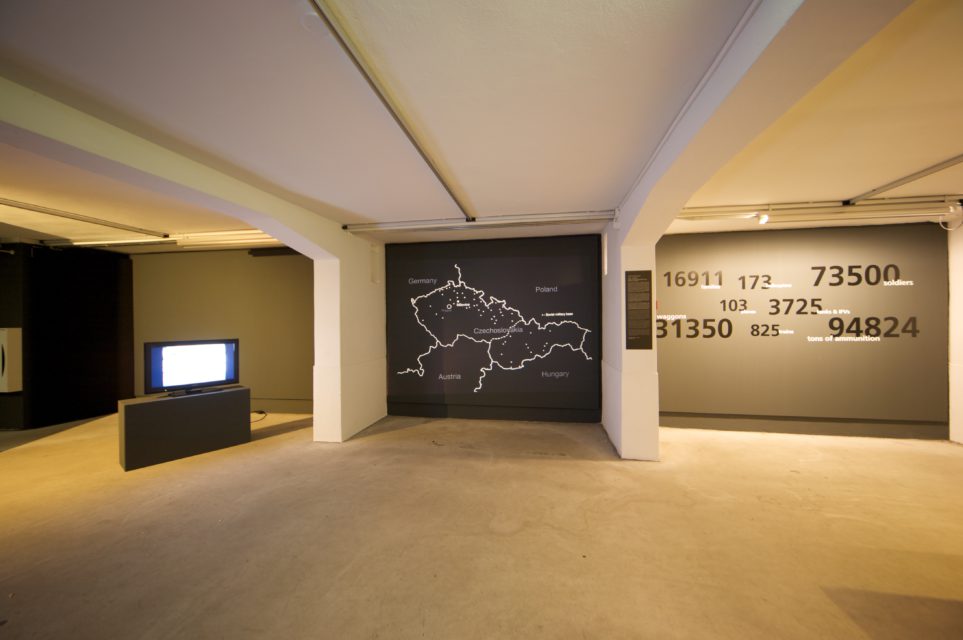 Exhibition
In 1990 Julian Germain graduated from the Royal College of Art in London with a book called Steelworks. The book describes the effects of the radical economic changes in and around Consett, in the north of England, as a result of the ruthless Thatcherite politics of the time. The title of Kevin Smith's 2004 book on that period, Civil War Without Guns, describes the nature of the brutal social confrontation that took place in the UK between 1980 and 1985. What was ground-breaking about Steelworks was the fact that Germain mixed his own work with photographs made by Tommy Harris, a photographer who had worked for decades for the local newspaper, with vernacular photographs from workers' family-albums, and a reportage made by star reporter Don McCullin for The Sunday Times Magazine.
Postmodern visual history
Without the intention of doing so, Germain thus gave birth to a photographic practice that could be labelled 'postmodern visual history writing'. Its essence resides in the fact that no one voice can be authoritative: history is by its nature the product of multiple voices and of recombining records from different moments in time. Or, as Frits Gierstberg recognized in Perspektief No. 41 in 1991: 'By juxtaposing different types of photography Germain brings up for discussion their separate claims to authenticity and historical reality within the presentation itself.'
Making use of vernacular photography became increasingly popular during the 1990s. Still, most of the time the material was used for its ability to reveal common culture from a non-intentional point of view, as circumstantial evidence, part of a personal archive or simply as a fashionable way of suggesting authenticity. Despite photographers' growing (and not always voluntary) independence from the press, few chose to combine vernacular photographs with other image material to tell stories or write visual history. Among the exceptions was Magnum photographer Susan Meiselas, with her 1997 project Kurdistan: In the Shadow of History, with which she established the non-existent Kurdish national visual history archive in the form of an exhibition, a book and a website.
Germain's own pictures represent some 20% of the images in Steelworks. In the case of Kurdistan, however, Meiselas's own work only appears sporadically and her role can therefore better be described as editor and visual researcher than as photographer alone. The traditional division of roles between curators, editors, photographers and researchers have become blurred here. The result is a visually rich and challenging book and project. To this day Kurds, living somewhere in diaspora, can make contributions to the project, in the form of the website www.akakurdistan.com, adding their memories, their documents and their stories to the ever-larger picture.
Who is in charge?
Both Meiselas's as well as Germain's project can also be perceived as examples of 'slow journalism'. As the press could no longer cater to having photographers and journalists working on in-depth stories at remote locations, photographers not only needed to look elsewhere to get their stories funded but also needed to look for alternative venues for their work, other than print media. Slowly, yet increasingly, museums and the cultural sector at large took on part of the social responsibility of showing the results of those endeavours. Showing socially committed work under completely different formal circumstances (a museum space is radically different from a magazine article, not only as such, but also in how anything shown in it is perceived by a viewer) requires a fundamental rethinking of its presentation. Who should be in charge of this process? The curator (or the photographer) has to become an editor, a producer of an often complex production with multiple designers (web, book, exhibition) and possibly other image or filmmakers, or even sound designers. It is a job description that is far distant from the classic museum curator's, let alone conservator's task. But it is not exactly a photographer's job either.
The Projects
Multivocal Histories brings examples of these practices together, by looking at an historical example, by showing projects by a new hybrid generation of photographers-curators-researchers trained at the Master's in Photographic Studies (MaPS) at Leiden University, and by kindred spirits from elsewhere, as well as in new combinations of image makers and projects shedding another, nuanced light on various conflicts from the past decade that we thought we knew well.
From the social confrontation and its aftermath in the UK (Julian Germain) to the war in Chechnya (Taco Hidde Bakker combining found postcards and text fragments, together with photographer Stanley Greene, filmed by Stephen J. Bell, on the occasion of the publication of his book Open Wound). And from images of the 1979 revolution in Nicaragua that survived their temporary role (Susan Meiselas) to research showing the changing symbolic value of the keffiyeh (Wouter den Bakker).
Florian Schwarz started from a set of photographs showing his grandfather in a Nazi uniform, and followed his trail as POW to the town of Asbest, Siberia.
Vojta Dukát's unique material documenting the Soviet troops leaving Czechoslovakia in 1991 is complemented by Ales Vasicek's still photographs from 2008, from a prize-winning film on the fall of Srebrenica. The French-Polish-Italian film was partly shot in Milovice, the former Soviet camp that Dukát covered in 1991.
Andrea Stultiens discovered the archive of a remarkable Ugandan man, Kaddu Wasswa, in 2008 and tries to unravel the story of his multifaceted life.
Anastasia Khoroshilova's juxtaposition of portraits of children who survived the massacre at the school in Beslan (North Ossetia) in 2004 and the ID-pictures of those who died in the event is dramatic. ID-cards were also the starting point for Jian Jiang in a series that he will continue making, on orphaned children in China's Henan province.
For Sleeping Soldiers Tim Hetherington and Magali Charrier (editor) juxtaposed photographic stills and video footage from his long-term engagement with American forces in Afghanistan. The multi-screen installation makes the horror and stress of war felt in an unprecedented manner.
Anthropologist Jay Ruby concluded his article 'Sharing the Power' with the words: 'The grandiose expectations we had about documentary media are exhausted. It should be possible to construct a practice with modest aspirations. One that neither pretends it has the power to change the world nor a desire to pity but instead aids in our attempt to comprehend and critique a world grown increasingly incomprehensible. Documentarians will have to learn to share their power to represent or they may lose it altogether.'
'Sharing the Power', subtitled 'A Multivocal Documentary', proposed the photographer stand next to his subjects, having them represent themselves, thus collaborating with them on an equal level. Multivocal Histories is dedicated to Ruby's important 1991 call. It is not that all these projects comply fully with his radical requirements. In fact, in many of these cases the multivocality resides in two or more professionals (image-makers, editors, curators, etc.) working closely together, in combination with a form of collaboration with the subjects and/or material generated by them. It has been an evolution (in a somewhat adapted version) rather than revolution, one may argue. But, in fact, that is quite similar to how most historical processes develop.
Book
Photofestival Noorderlicht published the catalogue Human Conditions, which contains not only an exhibit of the work shown in Multivocal Histories, but a wide array of thematically related material also.
Who determines the fate of people? In the 16th International Photomanifestation Noorderlicht, six curators display their vision on societal and individual battles and the way in which they shape the circumstances in which human beings live.
From the Gaza strip into the favelas of Caracas, from refugee centres to the loneliness behind our own front doors, Human Conditions sketches a compelling image of what it means to be human.
The catalogue contains work from the following exhibitions, assembled by six different curators:
Point of No Return – Stuart Franklin
War Machines – Wim Melis
Ordinary Pain – Simon Njami
Lost – Marc Prüst
Multivocal Histories – Bas Vroege
Closing In – Lauren Heinz
Buy