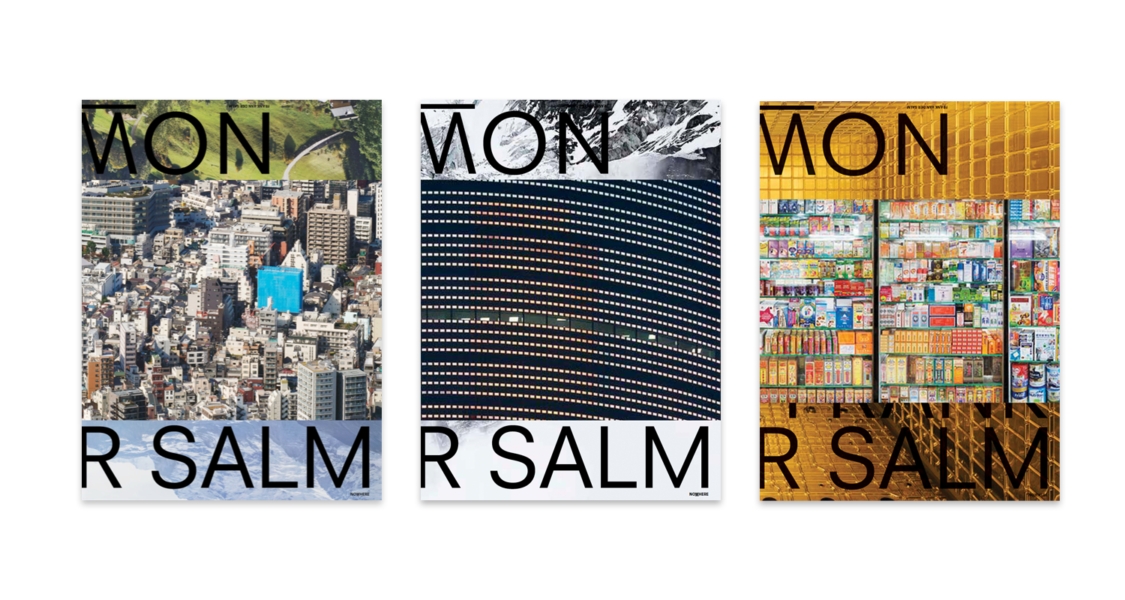 NOWHERE shows a world in which Instagrammability is first and foremost; in which the new reality is dictated by the seductive image that may (later) be made from it. Architecture, design and urban landscape, directed by the mechanisms of global big business. The same antiseptic beauty, all over the world.
The monograph collects photographer Frank van der Salm's work of the past 25 years. The result is an exciting and unconventional book with over 240 photo and video works. The image of a consumer-oriented, imaginary metropolis rises from its pages, designed by Irma Boom. Images – sometimes deliberately upside down – question each other about the reality they represent. Together, they form the image of a city that, all of a sudden, simultaneously seems to be everywhere and nowhere: both now here and nowhere.
By donating via Voordekunst you can pre-order the book, bringing us a step closer to its realisation. If you would also like to have a print for your home, or a special meet and greet and tour of the exhibition opening on February 4th at Nederlands Fotomuseum with Frank van der Salm, that's also possible.
Monograph designed by Irma Boom
In the hands of star-designer Irma Boom, the book turned out to be a substantial publication of 368 pages. It has also become a visual adventure which can compete with the experience of the original works. Printed in top quality at Lenoirschuring and beautifully finished with three different cover versions. All of this exceeds the (early) support from the Mondriaan Fund, Breeman Talle Fund (Prins Bernhard Cultuurfonds) and Jaap Harten Fonds – for which we are very grateful! To cover the printing costs of this once-in-a-lifetime production, as Frank puts it, we could use your support!
NOWHERE will be published in February 2021, at the opening of the exhibition with the same title at the Nederlands Fotomuseum in Rotterdam. For the exhibition, we have created a monumental video wall, driven by Artificial Intelligence (AI). The research has been conducted by Gjorgji Strezoski, PhD candidate at the University of Amsterdam. Based on subjective concepts like 24/7, environment or alienation and the values attributed to them, the computer will bring objective relationships between Van der Salm's images to the surface. This will shed new light on the works and their social relevance. The book has 16 fold-out pages representing the experiment with AI.