Welcome back, back to Welkom. Photographer Ad van Denderen is returning to the middle town of Welkom (South-Africa). A town he photographed 25 years ago to document the nearing end of the racial segregation of apartheid. It led to his first photo book Welkom in Suid-Afrika. Together with photographer/entrepeneur Lebohang Tlali, Paradox project manager Heleen Peeters, filmmaker Sjors Swierstra and researcher/author Margalith Kleijwegt, Ad is currently on a two-week research visit to Welkom for a follow-up on Welkom, 25 years after apartheid. The trip will give them the opportunity to investigate storylines, meet the citizens of Welkom and visit possible (educational) partners and venues. 
The 1992 series depicted two sides of the town, which at time was a notorious example of how it can go wrong during the changing process of the ending of apartheid. On the one hand there were well-organised white families who lead a rather uniform lifestyle: go to school, work in the mines, buy a house and drive around in a Toyota Corolla. In the other hand, Van Denderen's images displayed the lives of the black community, crammed into the nearby, chaotic township Thabong. Van Denderen's photographs form an important part of the history of South-Africa and Welkom/Thabong in particular.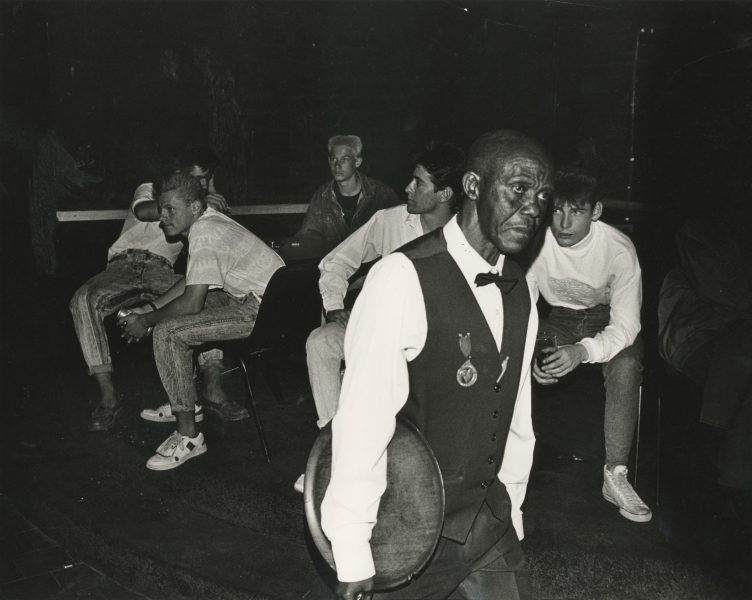 Ad van Denderen, WELCOME, SOUTH AFRICA (1990). Waiter, discotheque 147, (whites only).
Early 2016 Van Denderen received a surprising request. Lebohang Tlali, who was born in Thabong in 1978, had discovered the photobook in 1999 during his studies at the Michaelis School of Art in Cape Town. Van Denderen's project was a life-changer for Tlali: it gave him a feeling of revelation, recognition and realisation of the power of photography. Tlali noticed Van Denderen's photographs were never shown in South Africa, yet they are about South Africa! It was time to bring the project back to its origin.
The 25th anniversary of post-apartheid is in sight. This landmark calls for a celebration. With the decor of Welkom, Ad van Denderen and Lebohang Tlali, will work together with the people of the town to show the changes in the past 25 years. The multi-vocal project, named Welkom Today, combines vernacular photographs with other material, proposing a multiple readings of South Africa's visual history.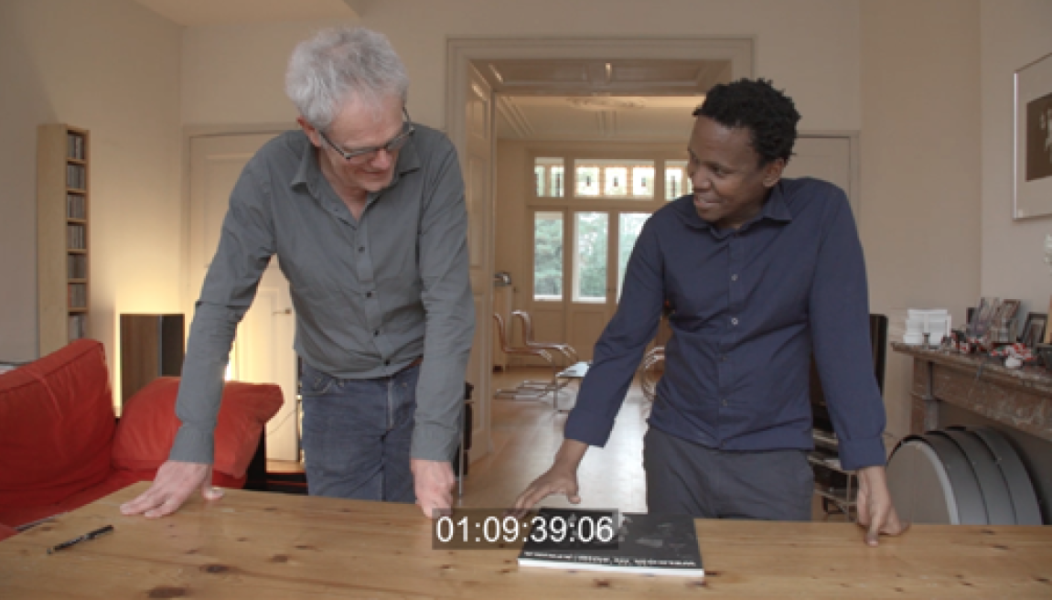 Ad van Denderen and Lebohang Tlali 
An interactive education programme with three schools from different neighbourhoods will colour the post-apartheid period from inside out. With Van Denderen's images and Tlali as a guide, students and their families will re-visit the past and think about the future. The resulting collection of works will be presented in a multi-vocal exhibition and book in 2019, celebrating twenty-five years after the abolishment of apartheid.
During the trip and the next two years, we'll be currently updating you on Welkom Today. Follow our team and project on their Welkom Today Instagram.