Now in its seventh edition, Unseen Amsterdam (20-23 September) showcases emerging talent and new developments in photography. With great joy Paradox once again participates in the Unseen Book Market, bringing you recent publications including Hans van der Meer's Time to Change and Joana Choumali's BITTER Chocolate Stories.
If you're interested in meeting the photographers and the Paradox team visit our book stand or drop us a line at info@paradox.nl.
On Thursday 20 September, we're inviting our international relations for a guided tour to Hans van der Meer's exhibition at Stedelijk Museum Alkmaar and BITTER Chocolate Stories at Tropenmuseum (transport included, RSVP required).
On Saturday 22 September, Impact Journey kindly offered to host NOOR and Paradox in their new exhibition space at Keizersgracht 166. Join us during the Unseen Open Gallery Night for a special presentation of 48 Stories – Mapping the Palestinian Diaspora.
We look forward to seeing you at Unseen!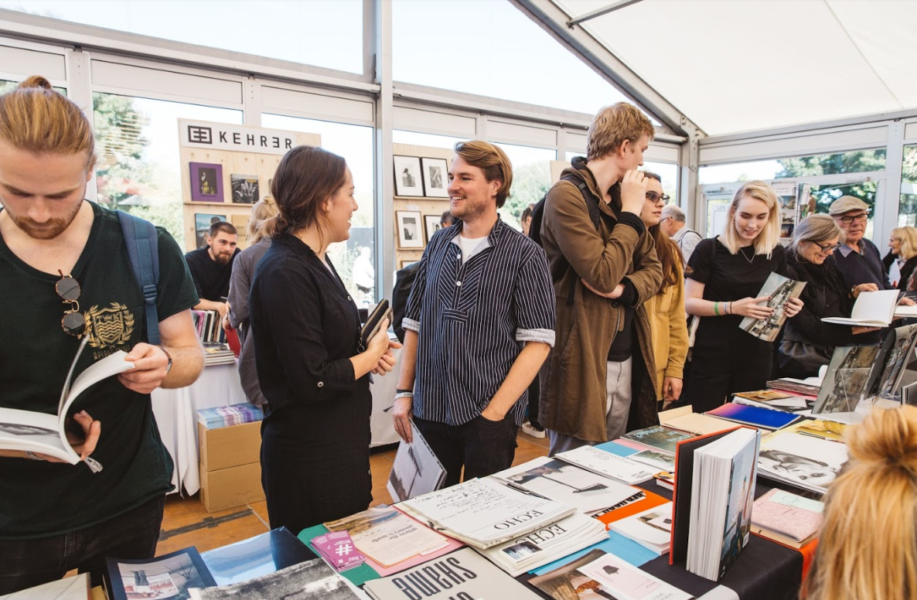 Book Market, Unseen Amsterdam, 2017 © IrisDuvekot

Warning: Trying to access array offset on value of type bool in /domains/paradox.nl/DEFAULT/wp-content/themes/paradox/include-projectblock.php on line 10