The Netherlands – Off the shelf by photographer Hans van der Meer is a project about typically Dutch small towns such as Lisse, Raalte, Drunen, Boskoop and Nieuw Vennep. Not metropolises but not villages either, these are places that may appear horribly mediocre to some but to others offer the highest possible quality of life.
Over the years, ambitious architects, retailers, policymakers and property developers have rearranged and reconstructed these towns. Arguably, not all these attempts at spatial planning have been successful. In this environment, regulations, prudence, taste and coincidence jostle for prominence. The result is a fascinating compromise of different interests and approaches; an elusive mix that places familiar human behaviour within a theatre of contrasting architecture. Small towns that adopt the aspirations of cities – marketing slogans suggesting a great experience, an amazing future or outstanding business opportunities – appeal strongly to Van der Meer. In The Netherlands – Off the shelf, he captures this world from a stepladder, revealing the decor of people's lives as if seeing it for the first time.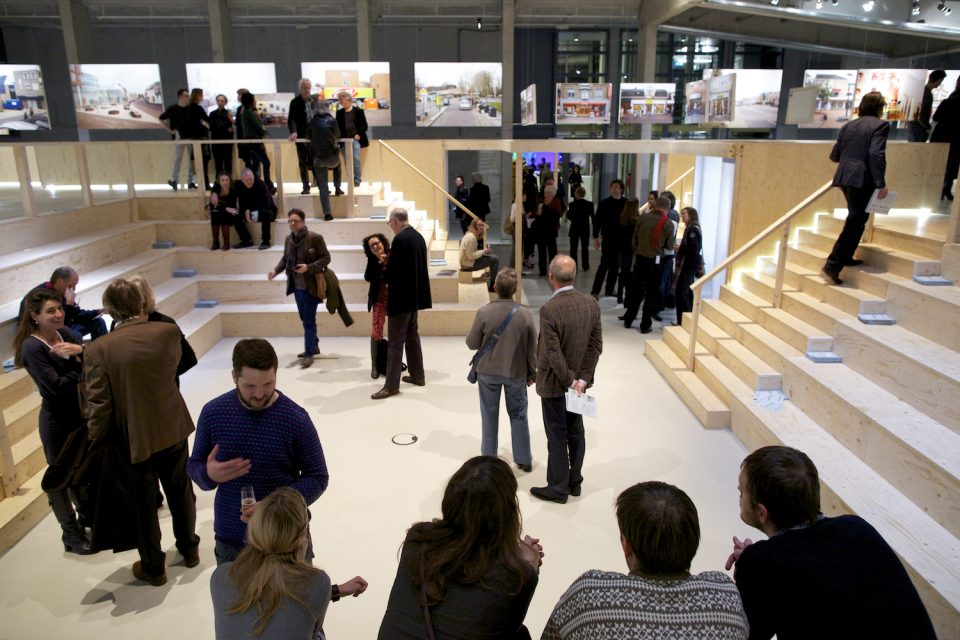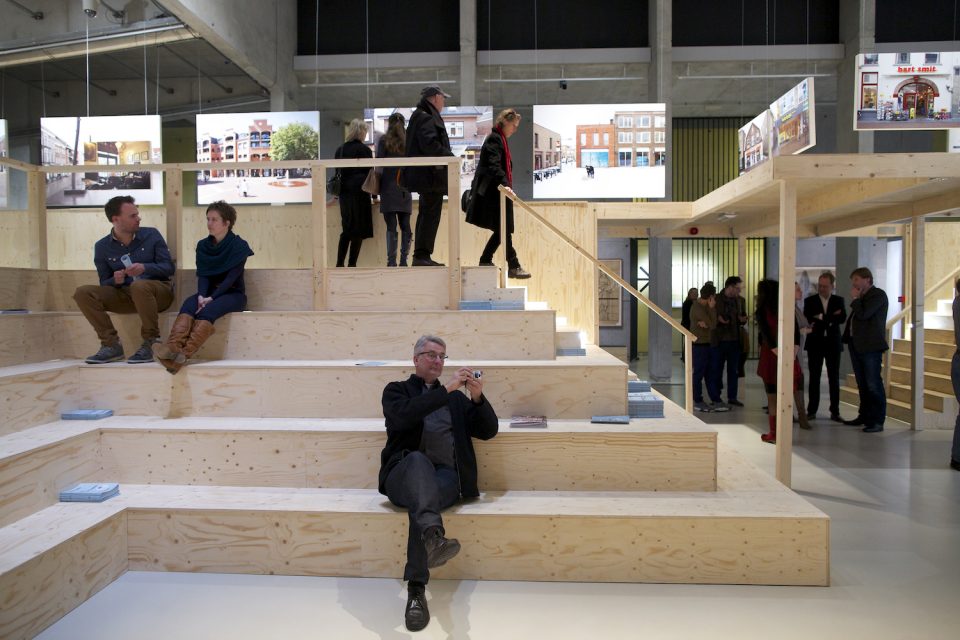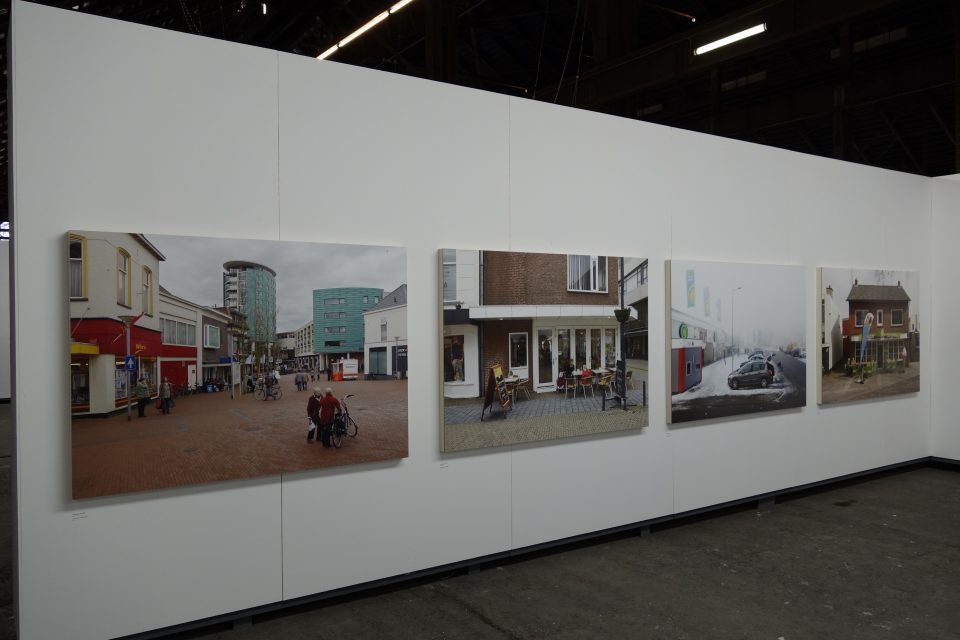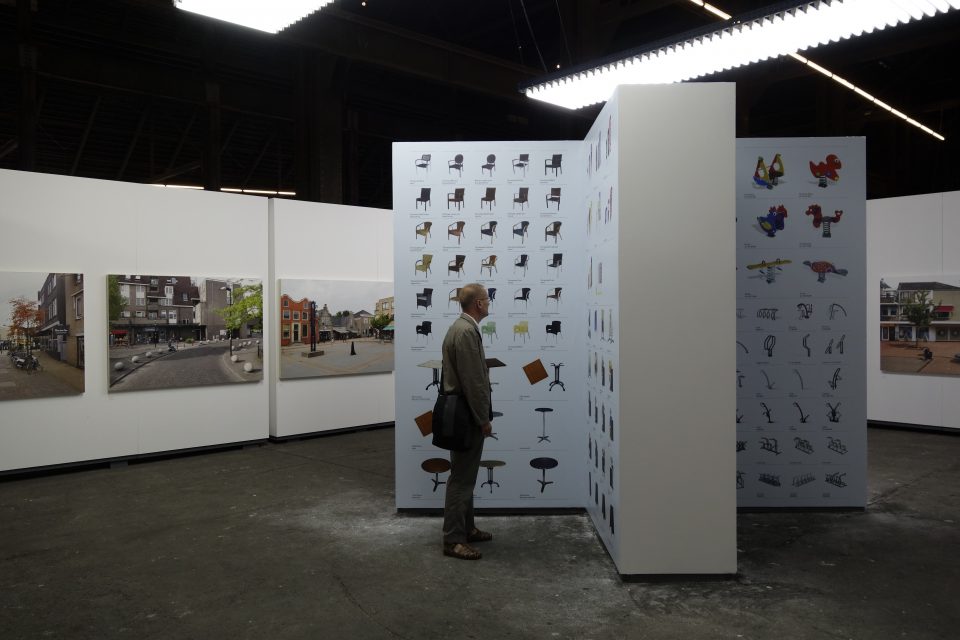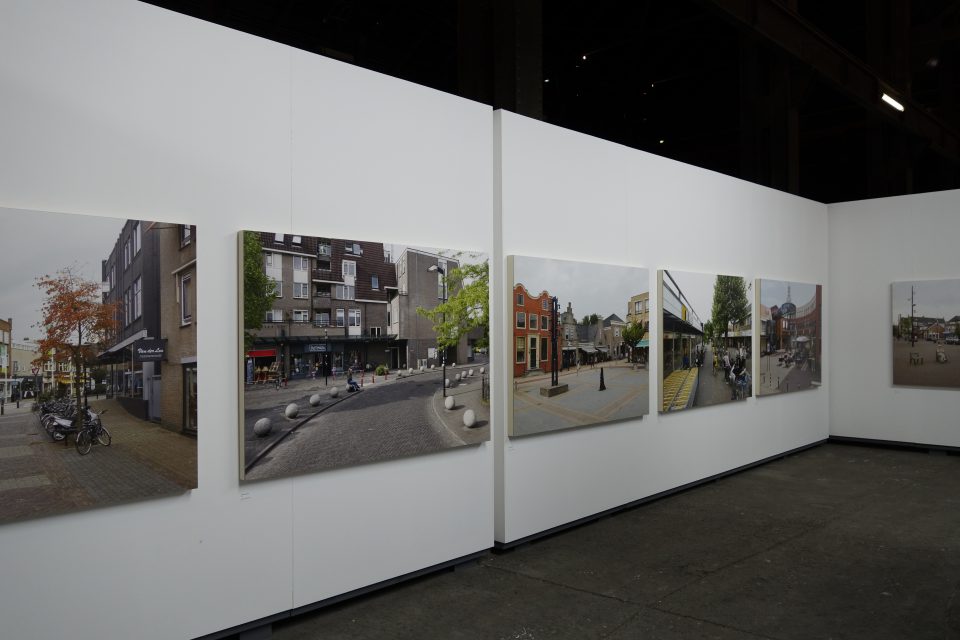 Exhibition
Off the shelf travelled several museums and festivals, such as the Netherlands Architecture Institute, Rotterdam and Les Rencontres Arles Photographie, Arles.
Book
Nederland – uit voorraad leverbaar / The Netherlands – Off the shelf is a book published by Ydoc Publishing and an exhibition produced by Paradox, in collaboration with the Netherlands Architecture Institute (Rotterdam).
Buy
"We're not looking out photos, but ourselves. Van der Meer makes us aware of that."