In 2012, photographer Issa Touma was forced to leave his home in Aleppo. Reluctant to abandon his country, family and friends, he travelled back and forth several times until East Aleppo was taken back by the regime (SAA) in December 2016.
Notes from Aleppo shows the residents' painstaking efforts to restore normality in daily life. In a number of short stories, Issa meets up with friends and neighbours, with those who are returning and with those who never left, and he uncovers who are really behind the reconstruction of Aleppo; not the regime, not the Russians, not Europe or the US, let alone the Gulf. In fact, the rebuilding of the city largely comes down to the citizens themselves. Their stories reveal another side of Aleppo, one that has gone unnoticed by international media until now.
Before the war an estimated 22.5 million people lived in Syria including 2.1 million in Aleppo, making it the country's largest city. Since 2011 over 5.6 million people have become refugees and another 6.6 million are internally displaced. In early 2017 people started returning to their homes in Aleppo. A year later the number of returnees rose to 444,500.
The project offers a subjective take on the ongoing conflict in Syria, and it explores what it means to live in a war-torn city and a society in need of complete rebuilding.
Notes from Aleppo is a free web app, supported by the Mondriaan Fund, Creative Industries Fund NL and Nederlands Filmfonds and based on the multimedia storytelling platform Slices. Every month a new episode will be released.
Notes from Aleppo is the follow-up to the short movies 9 Days – From My Window in Aleppo (2015), winner of the European Short Film Award at the European Film Festival 2016, and Greetings from Aleppo (2016), winner of a DIG and DIRECTORSNL awards.
For more information, visit www.notesfromaleppo.today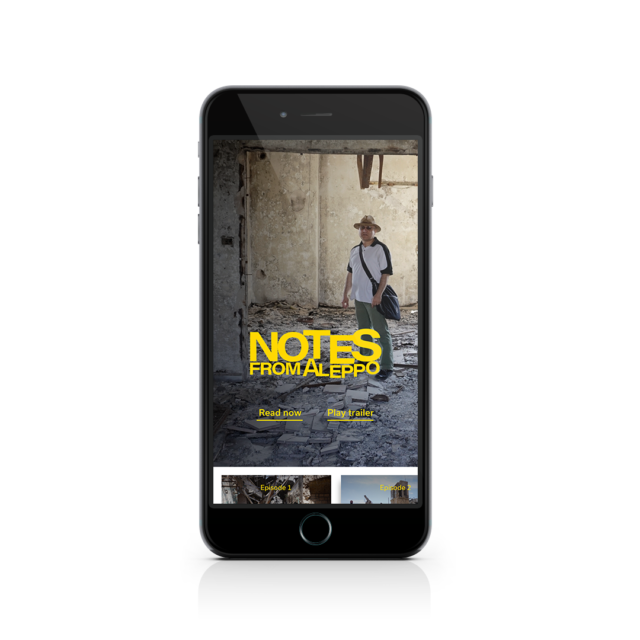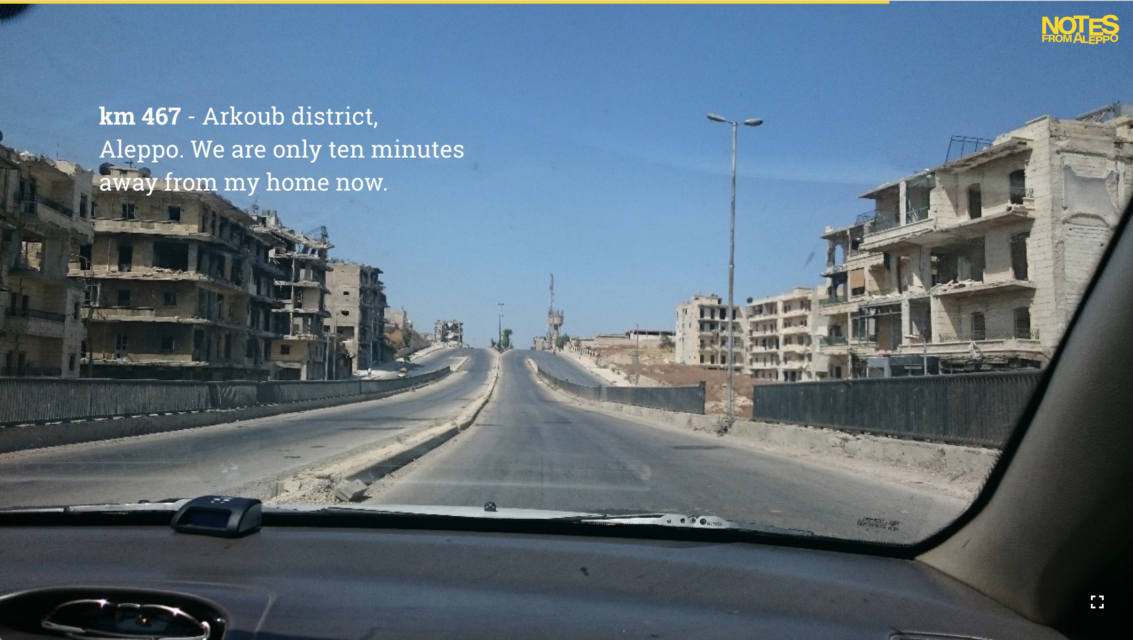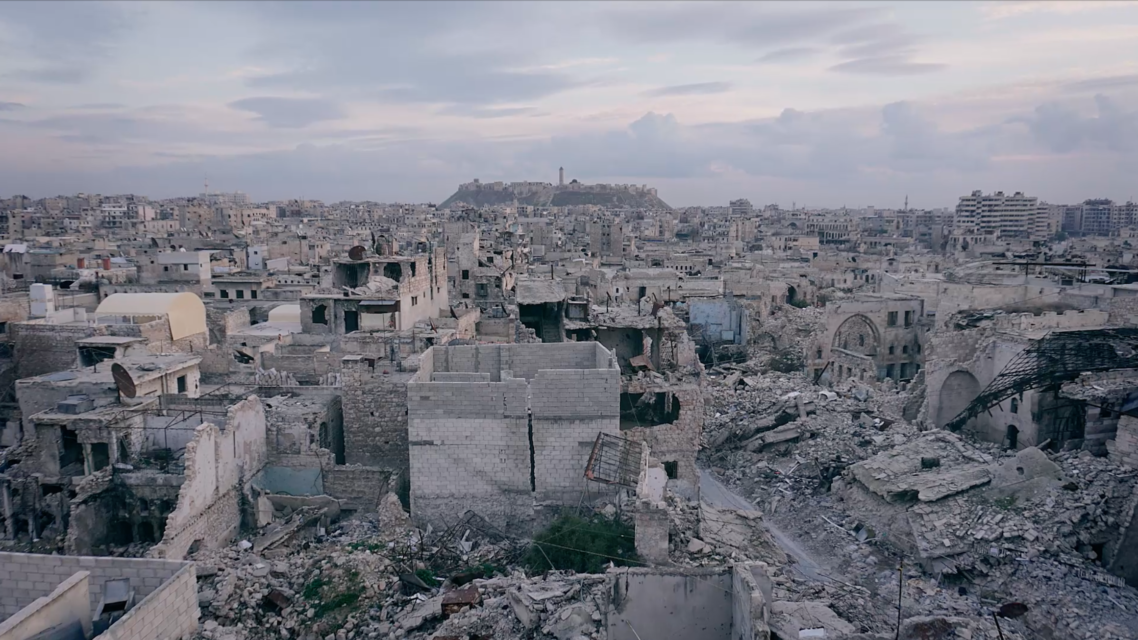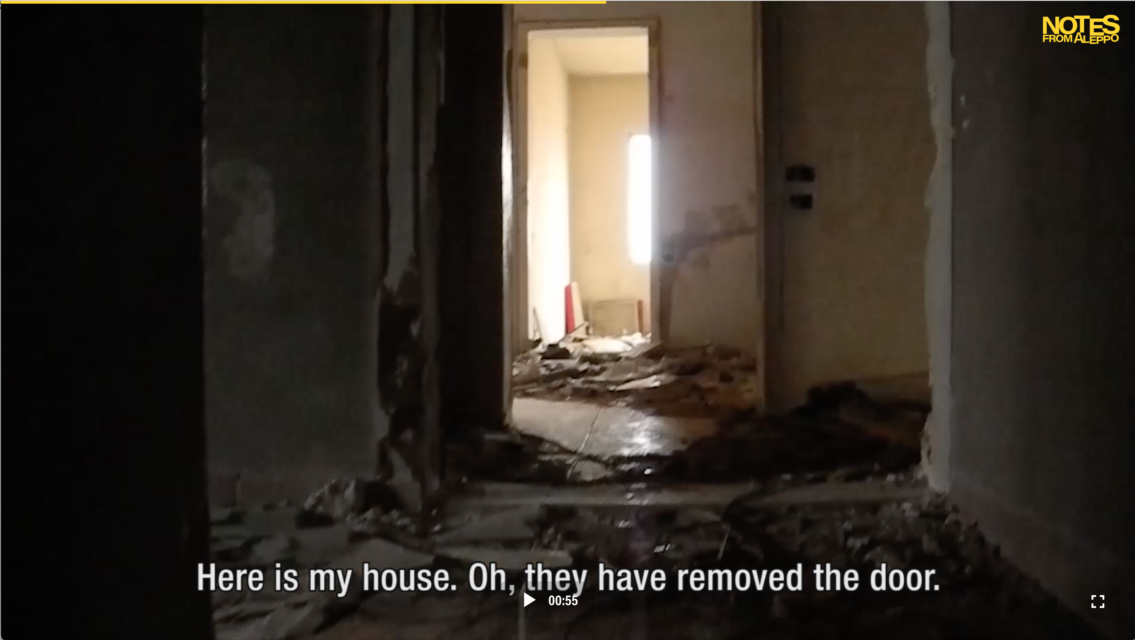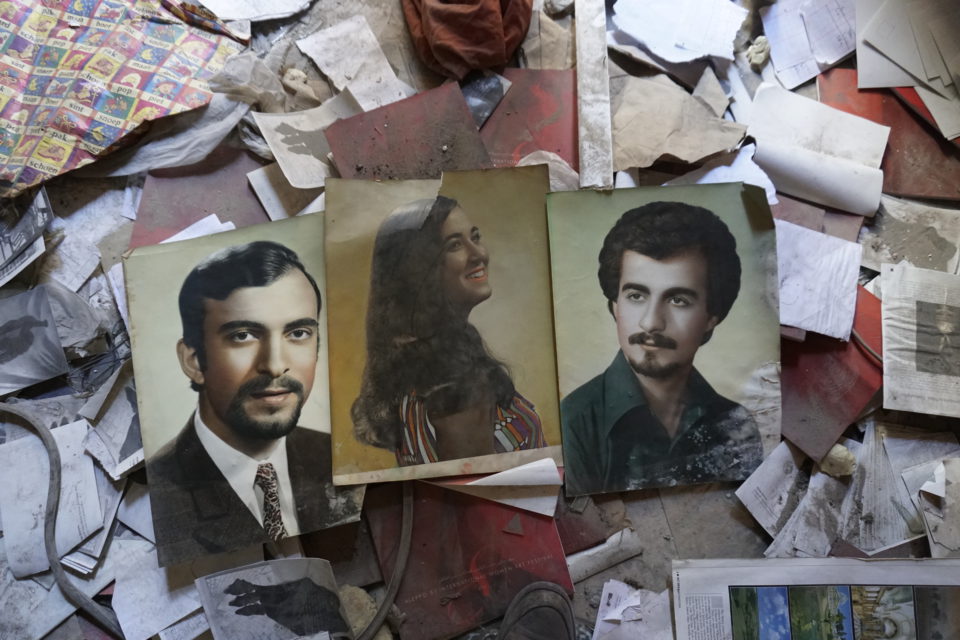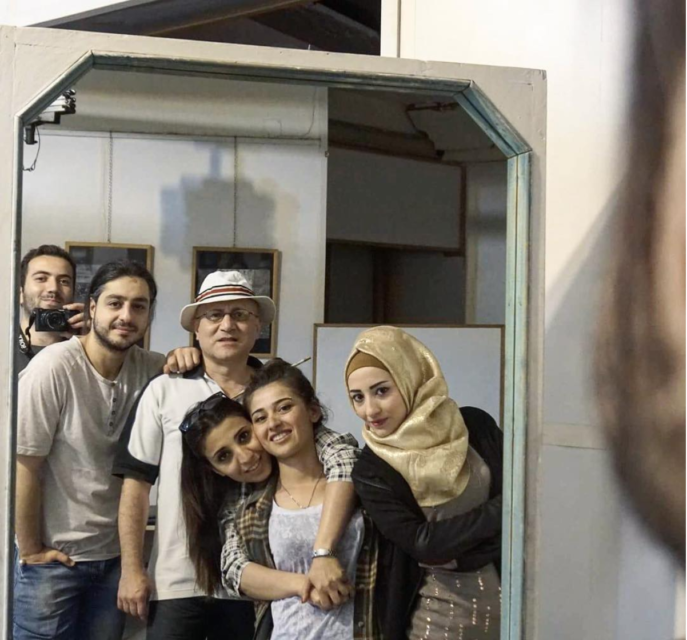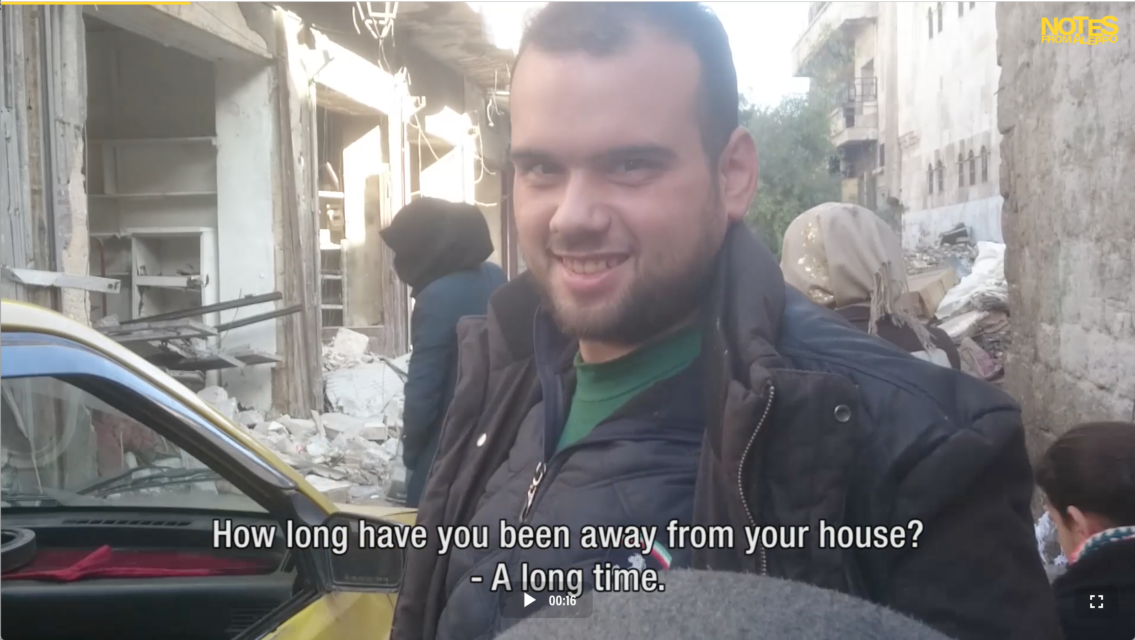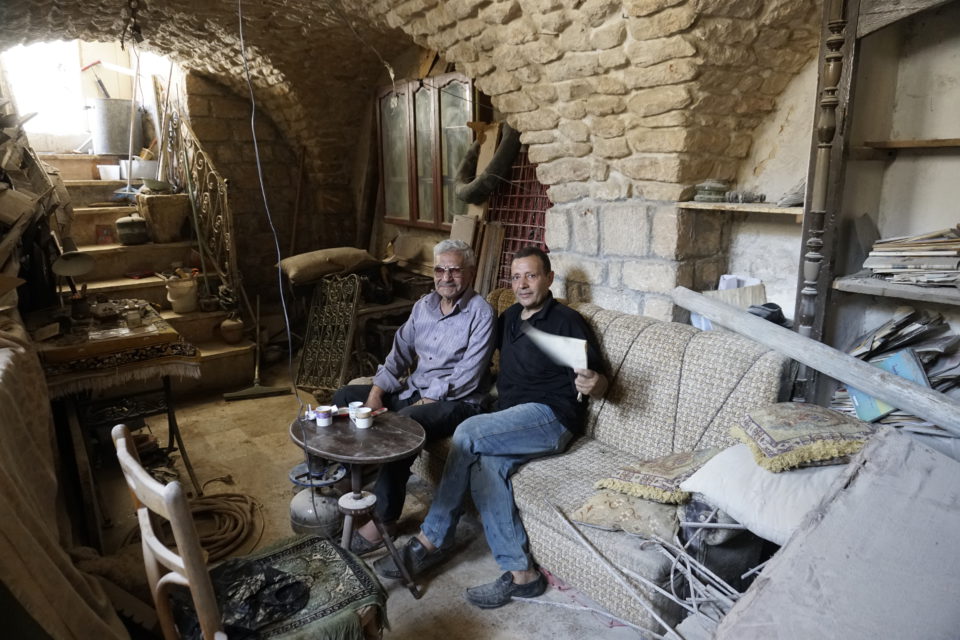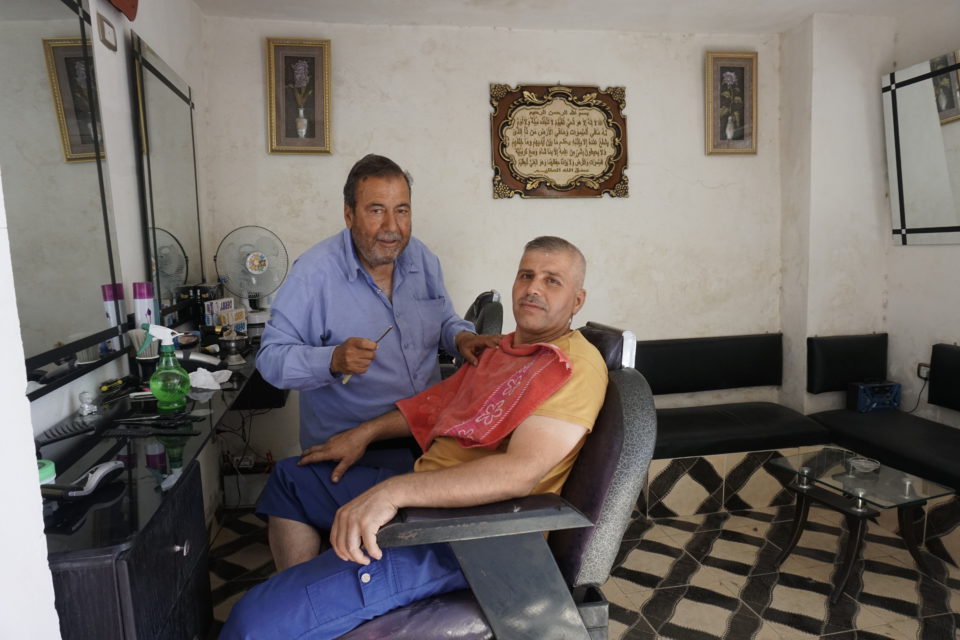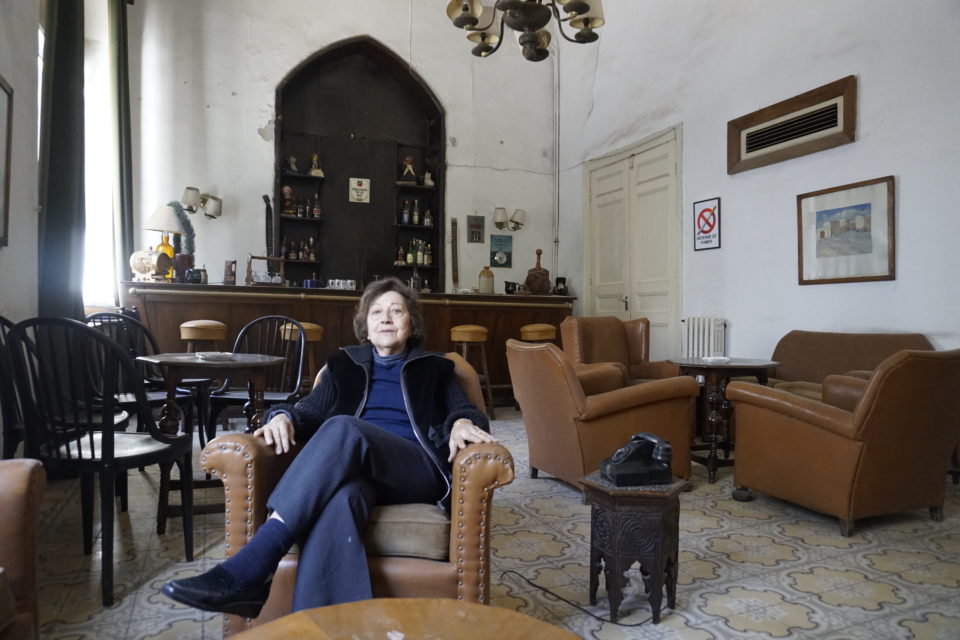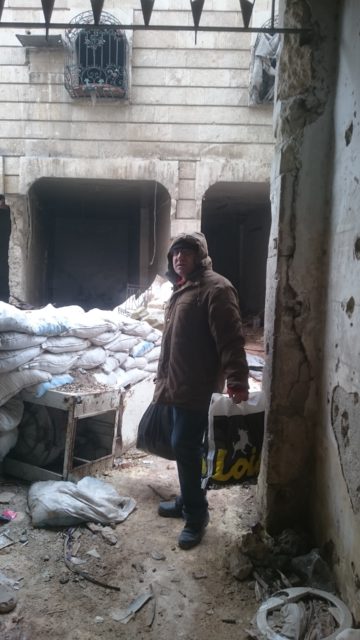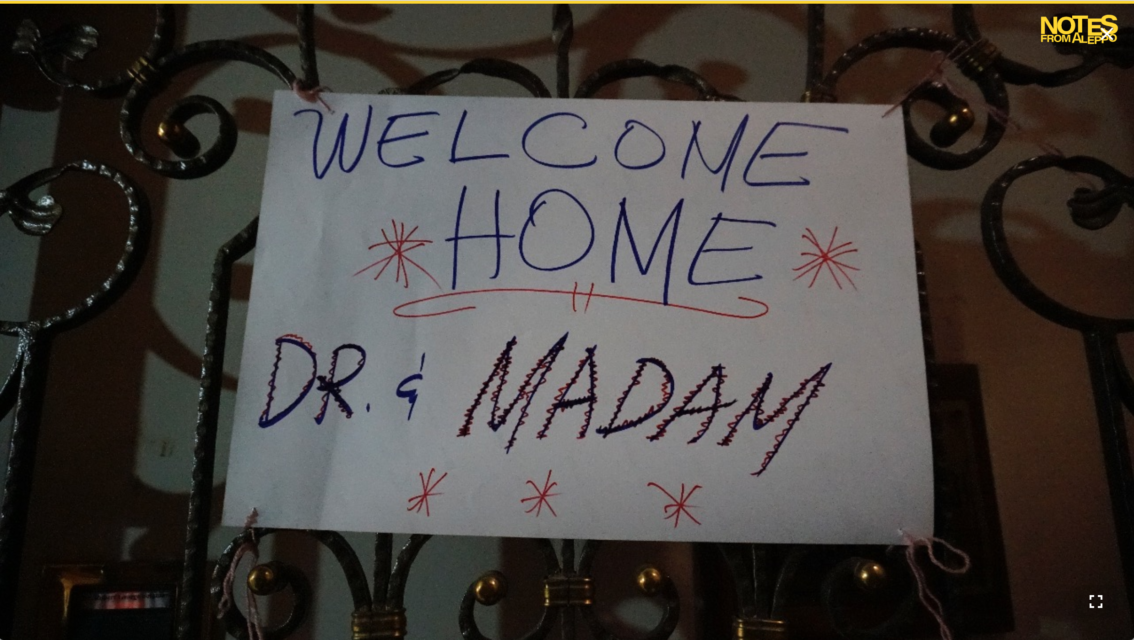 Notes from Aleppo
Notes from Aleppo is a free web app, based on the multimedia storytelling platform Slices, optimized for mobile devices. In 8 online episodes, Touma follows Aleppo's residents in their efforts to restore daily life in a war-torn city. The app is desinged to put the experience through the mobile phone central, while making the web based content available on desktop PCs as well. As a result episodes from these projects can easily be shared with international online media.
Notes from Aleppo has been nominated for Interactive of the Year in the Digital Storytelling Contest at this year's World Press Photo. The Interactive of the Year award celebrates a production that creates engaging interactive storytelling through skillful editing and design. But it should also show effective synergy of form and content, and deal with a pressing issue.
Zahra Rasool (chair of the jury, head of Contrast VR – Al Jazeera, India) on Notes from Aleppo: "This story is very impactful and so touching. There is no lack of stories from or about Syria and Syrians, but this is from a new angle. We need to keep talking about these important issues and in order to keep the audience listening, we need to find new ways to tell the story. Notes from Aleppo has that new way and is very effective through the way it connects to the viewer and is so deeply personal."